CONVOTHERM MAXX
The Convotherm maxx is ready for everything.
Whether food service or the snack business, success depends on many factors: The right concept, the right product range, the right timing – and not insignificantly, on the right tools. That's where the new Convotherm maxx comes in. It offers you everything you need to be successful. Not too much, not too little. German engineering for a surprisingly small price.
The 7-inch TFT HiRes glass touch display delivers brilliant images even at greater distances. Its scroll function and picto- grams make operation as easy and intuitive as using a smartphone.
The powerful and long-lived LED light strip is integrated into the appliance door and lights the interior optimally.
The Hygienic handles made of antibacterial and antimocrobial plastics reduce the multiplication of microorganisms over the entire life of the appliance.
TThe robust triple glass minimizes heat loses – for lower energy consumption as well as a high level of safety and environmental friendliness.
Convotherm Maxx Brochure
Convotherm Maxx - 6.10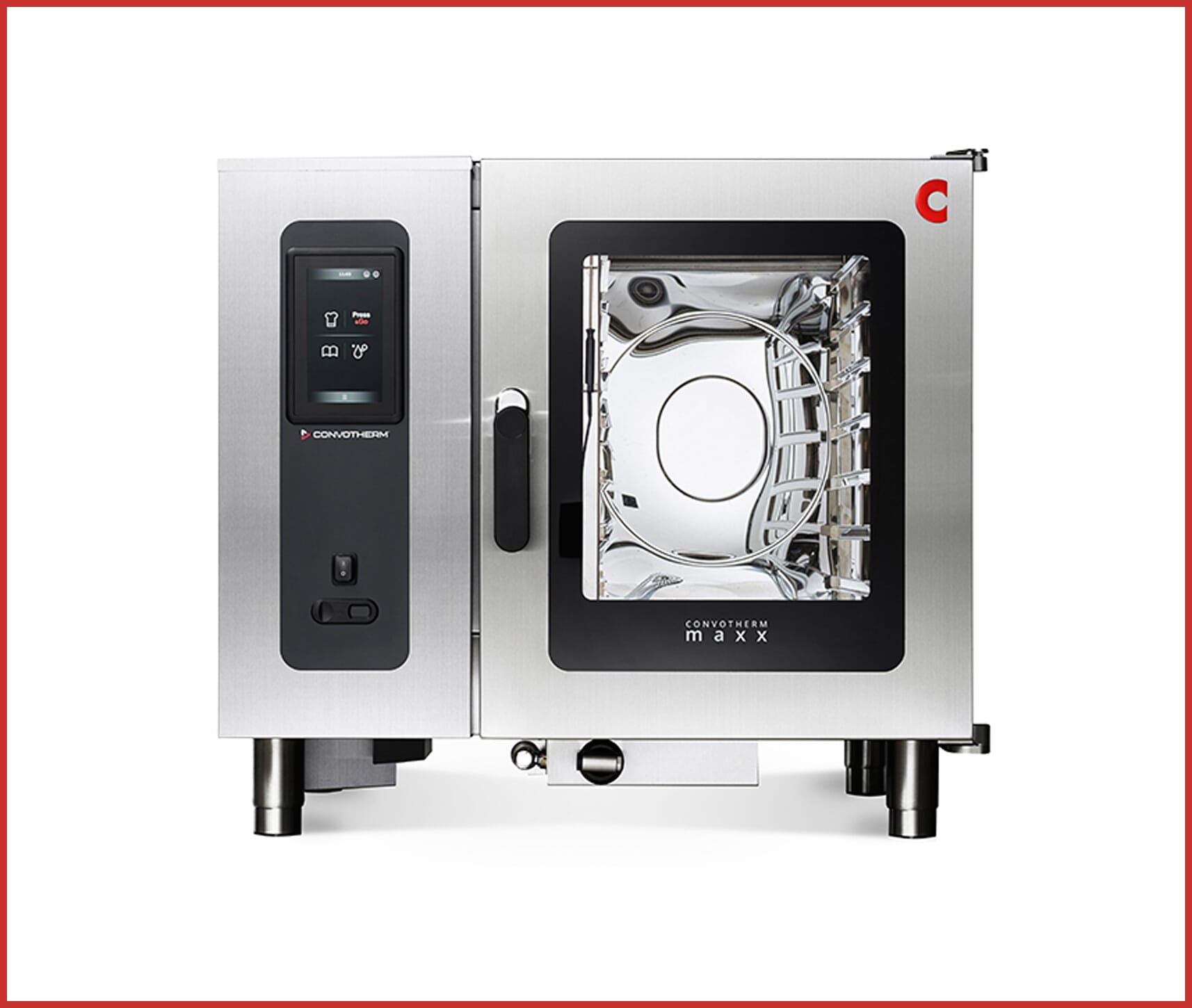 Capacity: 6 x 1/1 GN
Shelf Spacing: 68mm
Dimensions: 875mm W x 797mm D x 794mm H
Power Supply: 11.3KW (Three Phase)
Weight: 104KG
Warranty: 1 Years Parts and Labour
Oven Price:
£3,548
+ VAT
Static stand:
£246
+ VAT
Brita Water Filter (for hard water):
£350
+ VAT
Sediment Filter (for soft water):
£99
+ VAT
Hand Shower:
£242
+ VAT
Find out more about leasing
Convotherm Maxx 6.10 Spec Sheet
Convotherm Maxx - 10.10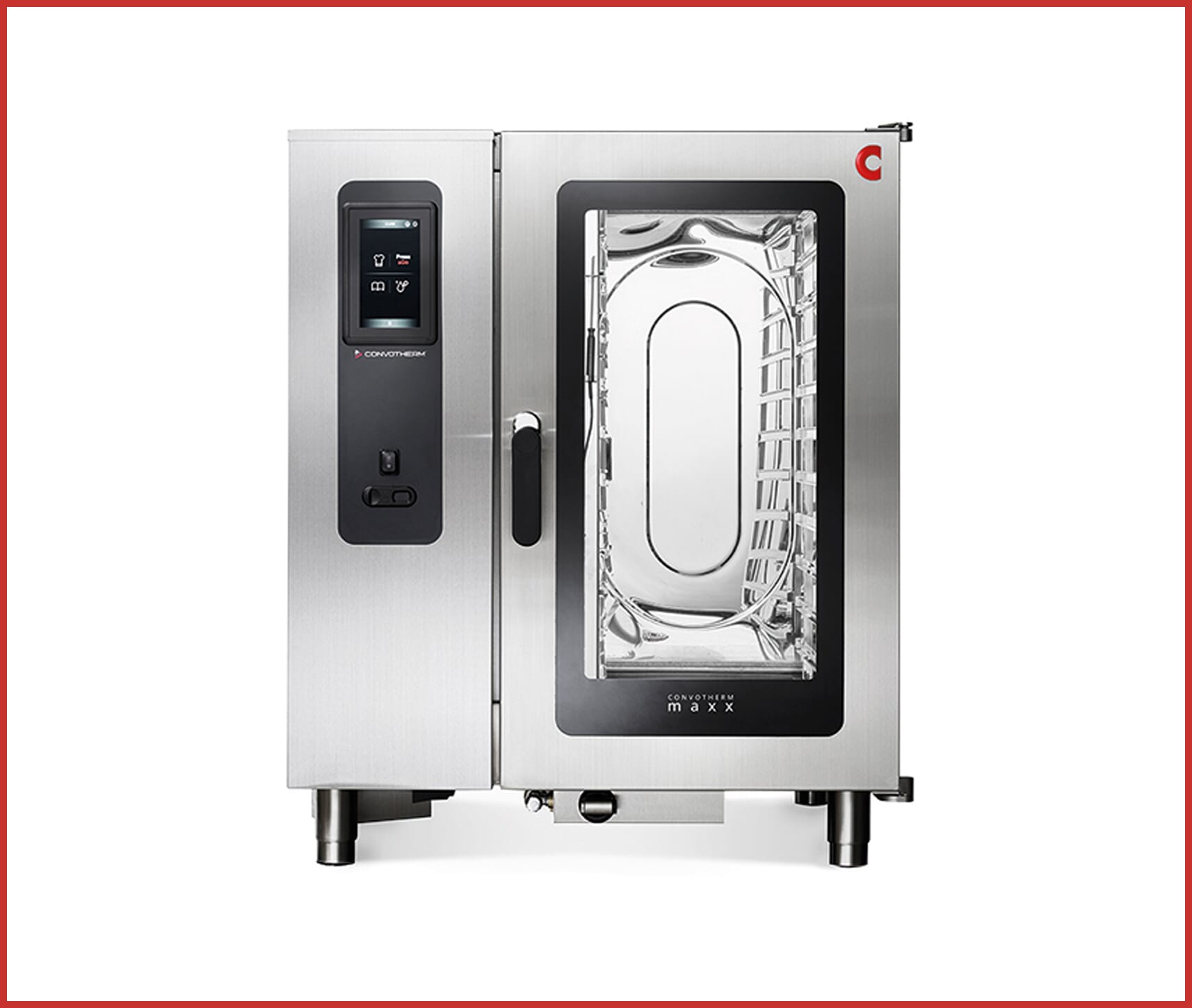 Capacity: 10 x 1/1 GN
Shelf Spacing: 68mm
Dimensions: 875mm W x 797mm D x 1066mm H
Power Supply: 20.4KW (Three Phase)
Weight: 126KG
Warranty: 1 Years Parts and Labour
Oven Price:
£4,733
+ VAT
Static stand:
£246
+ VAT
Brita Water Filter (for hard water):
£350
+ VAT
Sediment Filter (for soft water):
£99
+ VAT
Hand Shower:
£242
+ VAT
Find out more about leasing
Convotherm Maxx 10.10 Spec Sheet