TURBOCHEF - THE FIRE
The Fire from TurboChef gives you Artisan style pizza, anywhere. Cooking at 450°C, the Fire can cook a 14-inch fresh dough pizza in as little as 90 seconds.
The oven has an integral catalytic converter for ventless operation so can be used anywhere. It features independent top and bottom electronic temperature control and 6 preset timers. There is a removeable bottom access panel for easy cleaning and the oven is available in single or three phase.
There are 5 colour options to fit your existing style and the oven will cook a 14-inch Artisan Margherita Pizza in 1 Minute 30 Seconds and a 14-inch Traditional Pepperoni Pizza in 2 Minutes 20 Seconds.
Click here to view the full TurboChef Brochure.
TurboChef - The Fire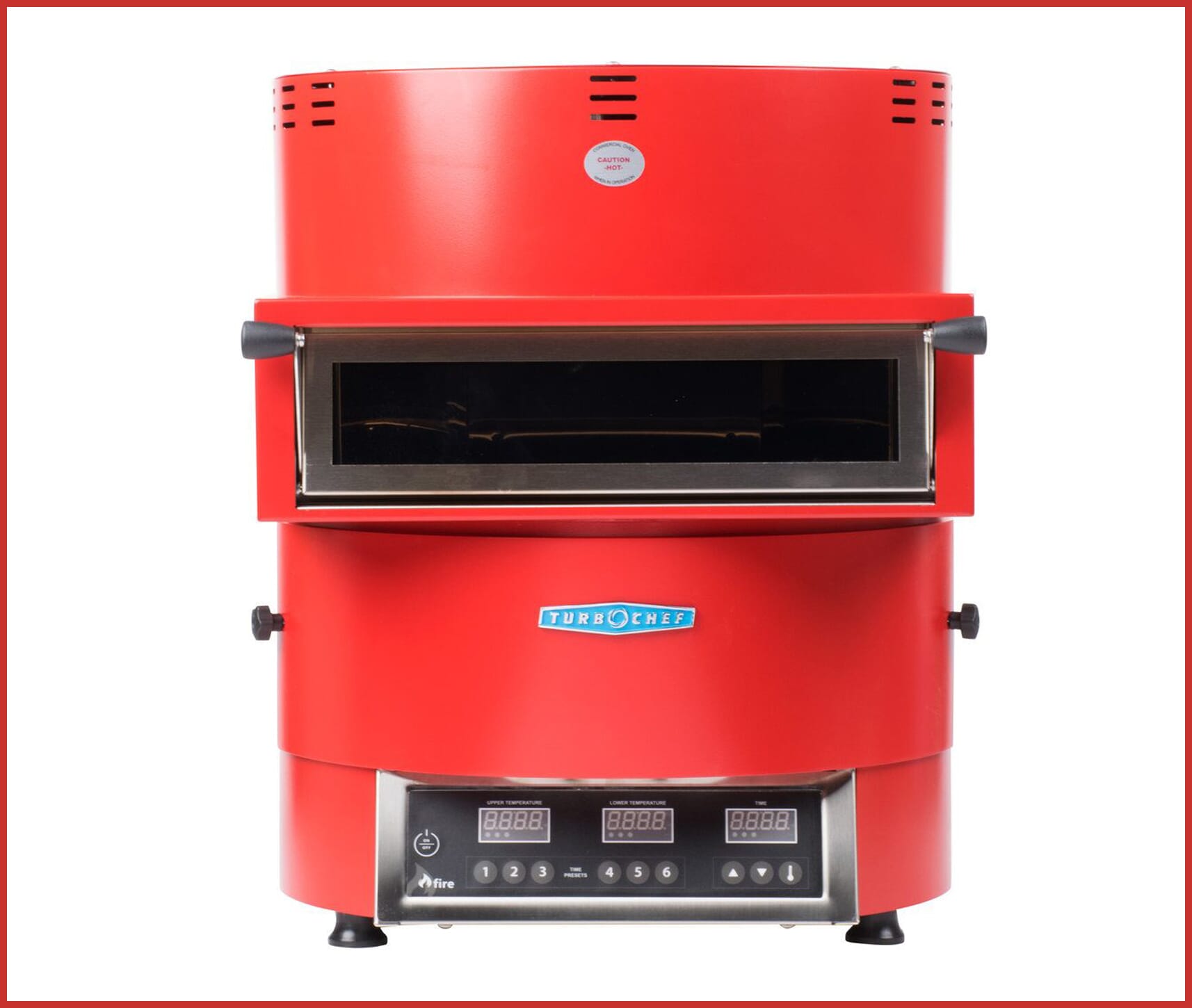 Dimensions:-
External: 483mm W x 620mm D x 577mm H
Internal: 375mm W x 375mm D deck
Capacity: 1 x 14" pizza
Decks: 1
Power: 4.5KW (Single or Three Phase)
Weight: 34KG
Warranty: 1 Year Parts and Labour
Price:
£3,620
+ VAT
Lease purchase available
Find out more about leasing
TurboChef The Fire Spec Sheet
Colour Options