GGF PIZZA OVENS
GGF was established in Treviso in 1985 and manufactures professional catering equipment for pizzeria's and restaurants. GGF has invested heavily in their factory meaning that the design, the engineering, the manufacturing, and the assembly of their pizza ovens is all done in house. Everything is manufactured with passion and meticulous attention to detail, using only high quality components.
The GGF Linea X ovens are professional electric ovens. A renewed design coupled with a new assembling system has reduced the cost while maintaining an excellent build quality with fronts in stainless steel, independent mechanical thermostats for both the top and bottom of the chamber, high-density evaporated dried mineral wool insulation, and a cooking surface in refractory stone.
Click here to view the GGF Linea X spec sheet.
GGF X 44/30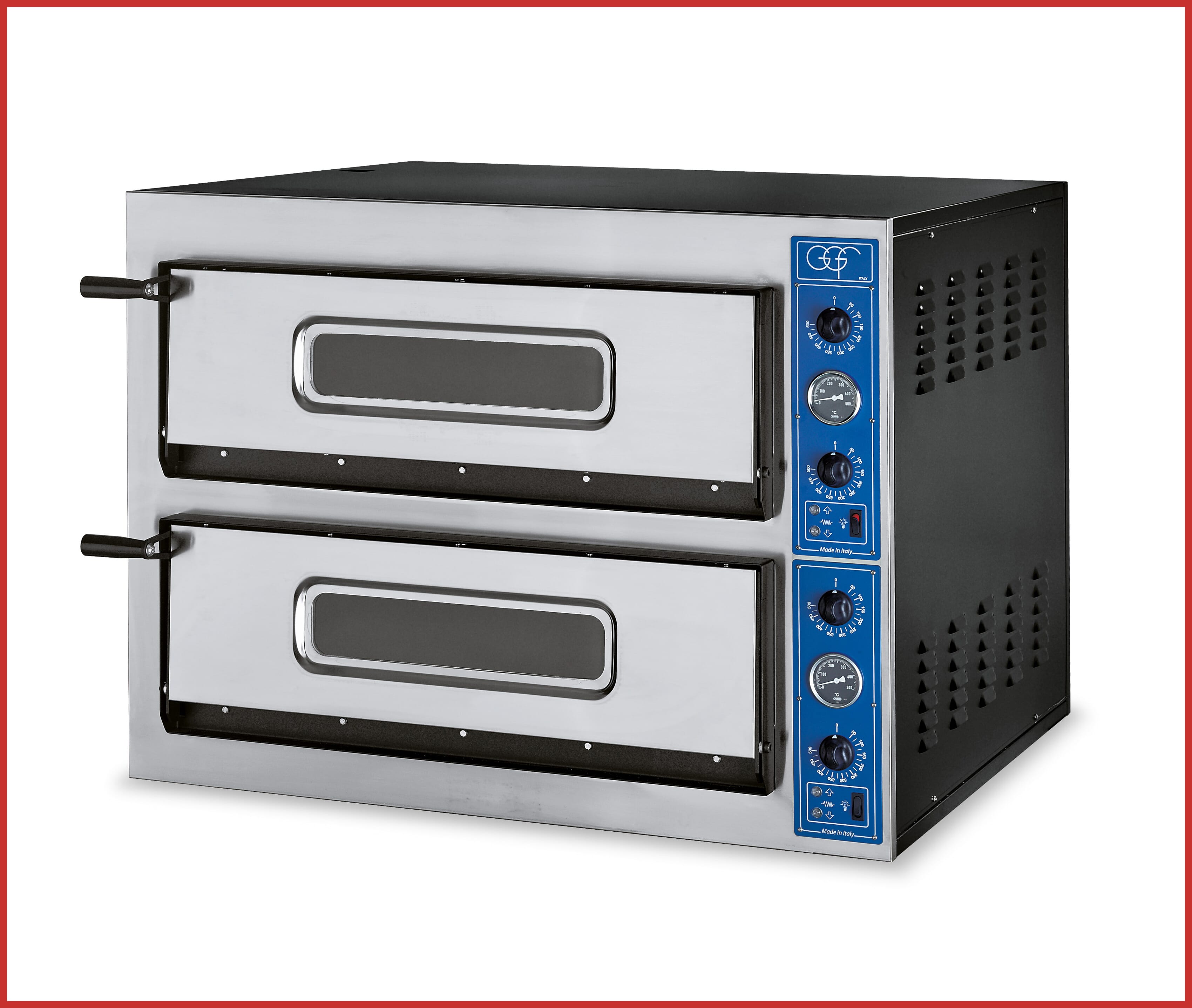 Dimensions:-
External: 900mm W x 735mm D x 750mm H
Internal: 610mm W x 610mm D x 140mm H
Capacity: 8 x 12" pizzas
Decks: 2
Power: 8.4KW (Single Phase or Three Phase)
Weight: 132KG
Warranty: 1 Years Parts and Labour
Price:
£1,165
+ VAT
Static Stand:
£195
+ VAT
Mobile Stand:
£295
+ VAT
Lease purchase available
Find out more about leasing
GGF X 44/30 Spec Sheet
GGF X 44/30 | In stock:
| &nbsp&nbsp&nbsp&nbsp&nbsp&nbsp&nbsp&nbsp&nbsp&nbsp&nbsp&nbsp&nbsp&nbsp&nbspDelivery: Free, 2-3 Days | &nbsp&nbsp&nbsp&nbsp&nbsp&nbsp&nbsp&nbsp&nbsp&nbsp&nbsp&nbsp&nbsp Plug Fitted:
GGF X 44/36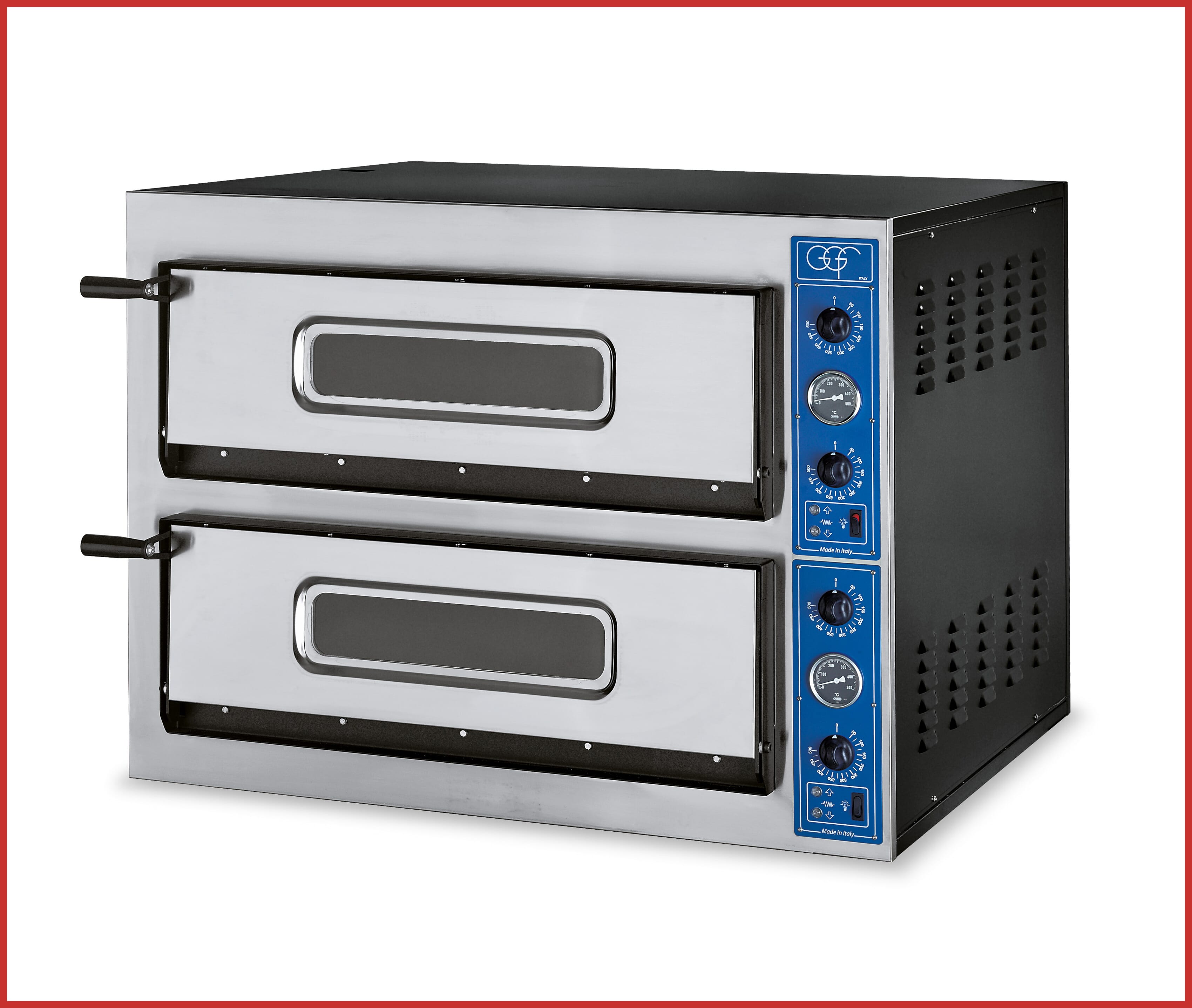 Dimensions:-
External: 1010mm W x 850mm D x 750mm H
Internal: 720mm W x 720mm D x 140mm H (per deck)
Capacity: 8 x 12" pizzas in pans
Decks: 2
Power: 12KW (Single Phase or Three Phase)
Weight: 165KG
Warranty: 1 Years Parts and Labour
Price:
£1,325
+ VAT
Static Stand:
£205
+ VAT
Mobile Stand:
£305
+ VAT
Lease purchase available
Find out more about leasing
GGF X 44/36 Spec Sheet
GGF X 44/36 | In stock:
| &nbsp&nbsp&nbsp&nbsp&nbsp&nbsp&nbsp&nbsp&nbsp&nbsp&nbsp&nbsp&nbsp&nbsp&nbspDelivery: Free, 2-3 Days | &nbsp&nbsp&nbsp&nbsp&nbsp&nbsp&nbsp&nbsp&nbsp&nbsp&nbsp&nbsp&nbsp Plug Fitted:
GGF X 66/30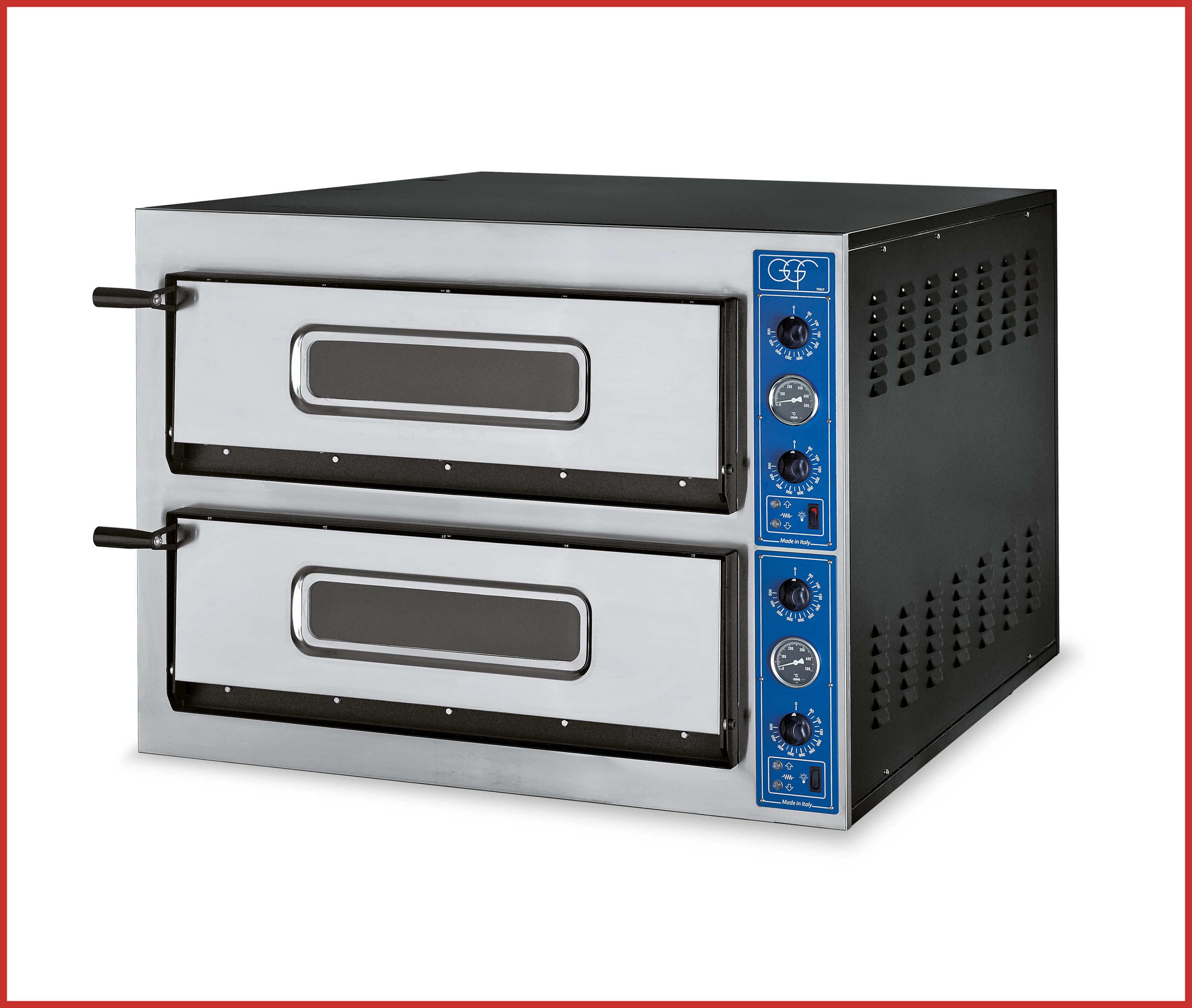 Dimensions:-
External: 900mm W x 1020mm D x 750mm H
Internal: 610mm W x 915mm D x 140mm H (per deck)
Capacity: 12 x 12" pizzas
Decks: 2
Power: 14.4KW (Single Phase or Three Phase)
Weight: 176KG
Warranty: 1 Years Parts and Labour
Price:
£1,410
+ VAT
Static Stand:
£215
+ VAT
Lease purchase available
Find out more about leasing
GGF X 66/30 Spec Sheet
GGF X 66/30 | In stock:
| &nbsp&nbsp&nbsp&nbsp&nbsp&nbsp&nbsp&nbsp&nbsp&nbsp&nbsp&nbsp&nbsp&nbsp&nbspDelivery: Free, 7 Weeks | &nbsp&nbsp&nbsp&nbsp&nbsp&nbsp&nbsp&nbsp&nbsp&nbsp&nbsp&nbsp&nbsp Plug Fitted:
GGF X 66/36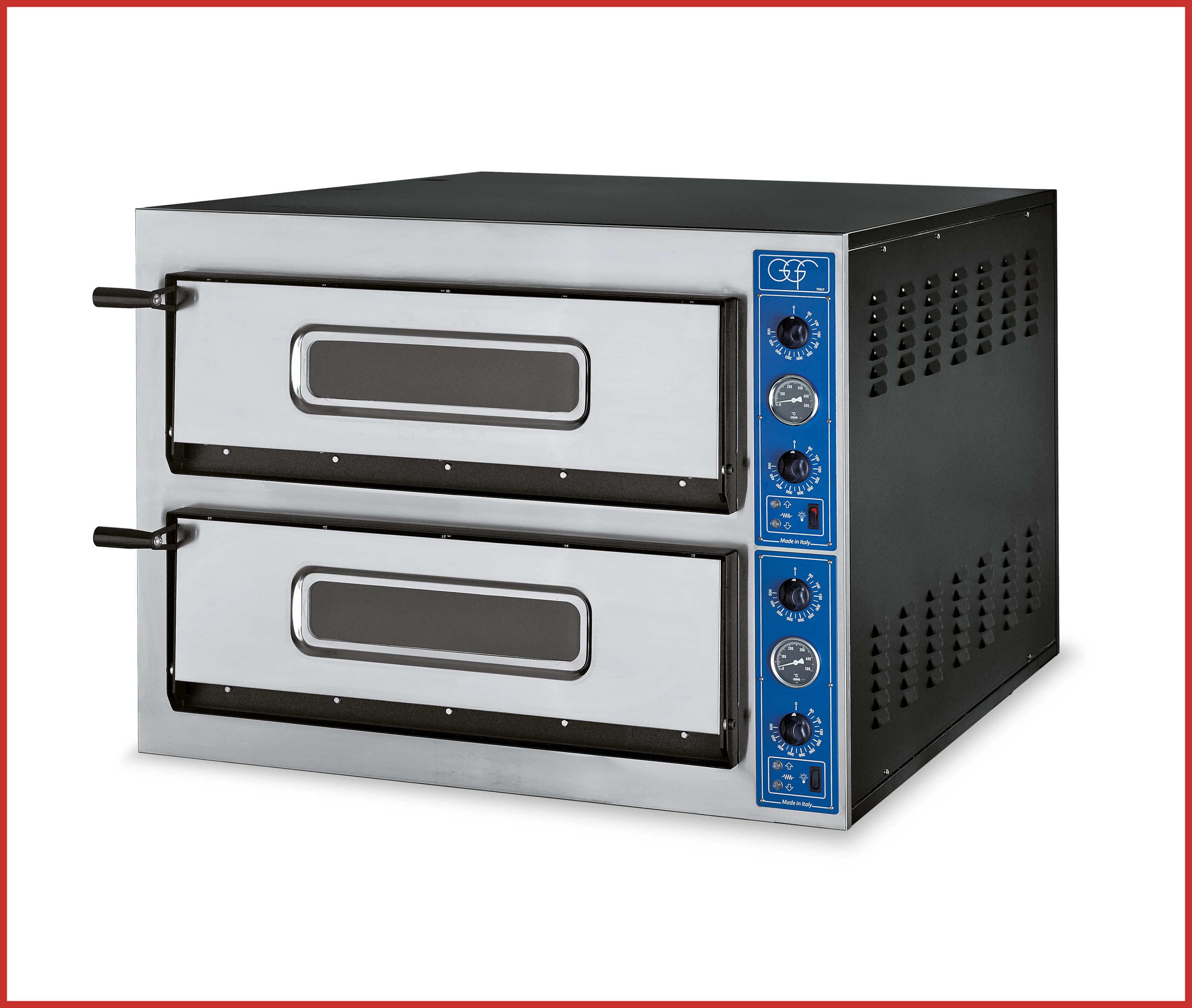 Dimensions:-
External: 1010mm W x 1210mm D x 750mm H
Internal: 720mm W x 1080mm D x 140mm H (per deck)
Capacity: 12 x 12" pizzas in pans
Decks: 2
Power: 18KW (Single Phase or Three Phase)
Weight: 232KG
Warranty: 1 Years Parts and Labour
Price:
£1,715
+ VAT
Static Stand:
£245
+ VAT
Lease purchase available
Find out more about leasing
GGF X 66/36 Spec Sheet
GGF X 66/36 | In stock:
| &nbsp&nbsp&nbsp&nbsp&nbsp&nbsp&nbsp&nbsp&nbsp&nbsp&nbsp&nbsp&nbsp&nbsp&nbspDelivery: Free, 7 Weeks | &nbsp&nbsp&nbsp&nbsp&nbsp&nbsp&nbsp&nbsp&nbsp&nbsp&nbsp&nbsp&nbsp Plug Fitted:
GGF E 66/60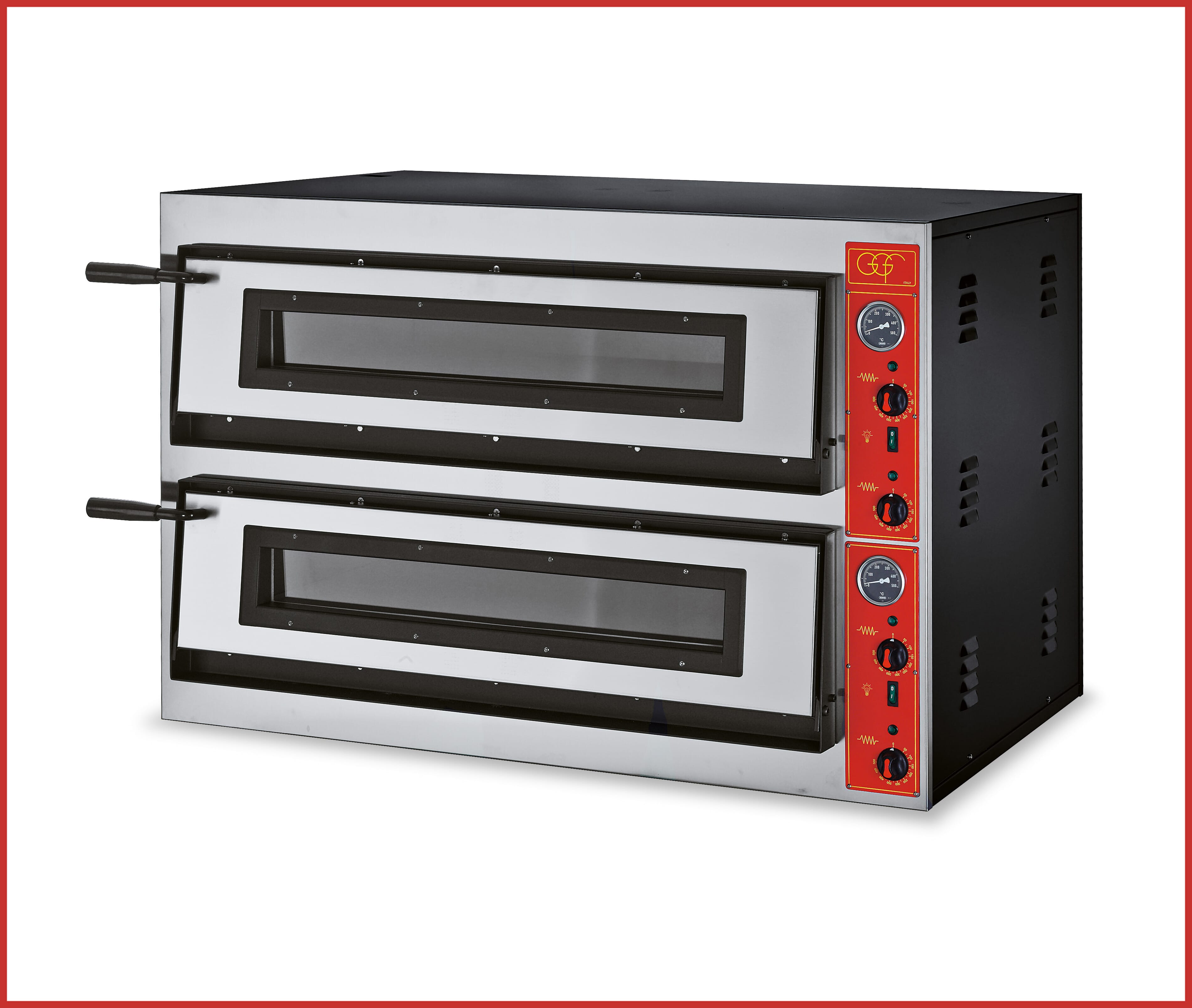 Dimensions:-
External: 1150mm W x 735mm D x 750mm H
Internal: 910mm W x 610mm D x 140mm H (per deck)
Capacity: 12 x 12" pizzas
Decks: 2
Power: 12.8KW (Single Phase or Three Phase)
Weight: 187KG
Warranty: 1 Years Parts and Labour
Price:
£1,745
+ VAT
Static Stand:
£225
+ VAT
Lease purchase available
Find out more about leasing
GGF E 66/60 Spec Sheet
GGF E 66/60 | In stock:
| &nbsp&nbsp&nbsp&nbsp&nbsp&nbsp&nbsp&nbsp&nbsp&nbsp&nbsp&nbsp&nbsp&nbsp&nbspDelivery: Free, 7 Weeks | &nbsp&nbsp&nbsp&nbsp&nbsp&nbsp&nbsp&nbsp&nbsp&nbsp&nbsp&nbsp&nbsp Plug Fitted: