CUPPONE GAS PIZZA OVENS
Cuppone have been producing their gas deck oven for over twenty years. It has become synonymous with both excellence and reliability. These ovens have a unique design, which provides an even cooking temperature throughout the oven deck. They are supplied as single decked ovens but can be stacked to suit your needs.
The Cuppone gas ovens are manufactured to the highest specification with a stainless steel front and an enamelled control panel. The cooking surface is made from a special 30mm thick refractory stone. Each oven features: internal lighting, glass viewing window, electronic temperature control and electronic flame control - with cut off switch and mechanical thermostat.
Learn more on our Cuppone product page.
Cuppone LLK5G Pizza Oven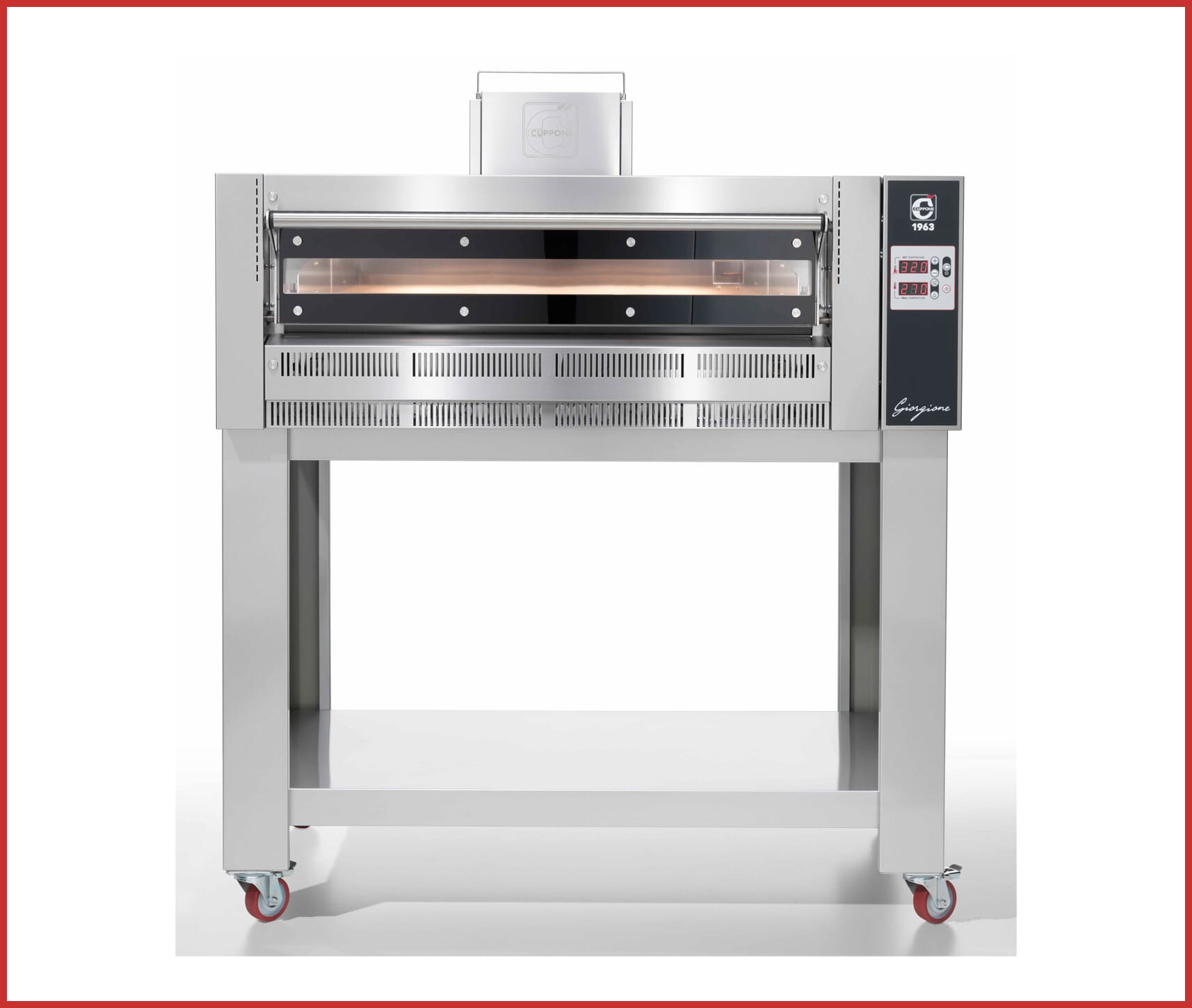 Dimensions:-
External: 1060mm W x 970mm D x 500mm H
Internal: 680mm W x 680mm D x 150mm H
Capacity: 4 x 12" pizzas
Decks: 1
Power: 48,000 BTUs (1/2" gas connection)
Weight: 155KG
Warranty: 2 Years Parts and 1 Years Labour
Price:
£3,570
+ VAT
Stand:
£682
+ VAT
Lease purchase available
Find out more about leasing
Cuppone LLK5G Spec Sheet
Cuppone LLK7G Pizza Oven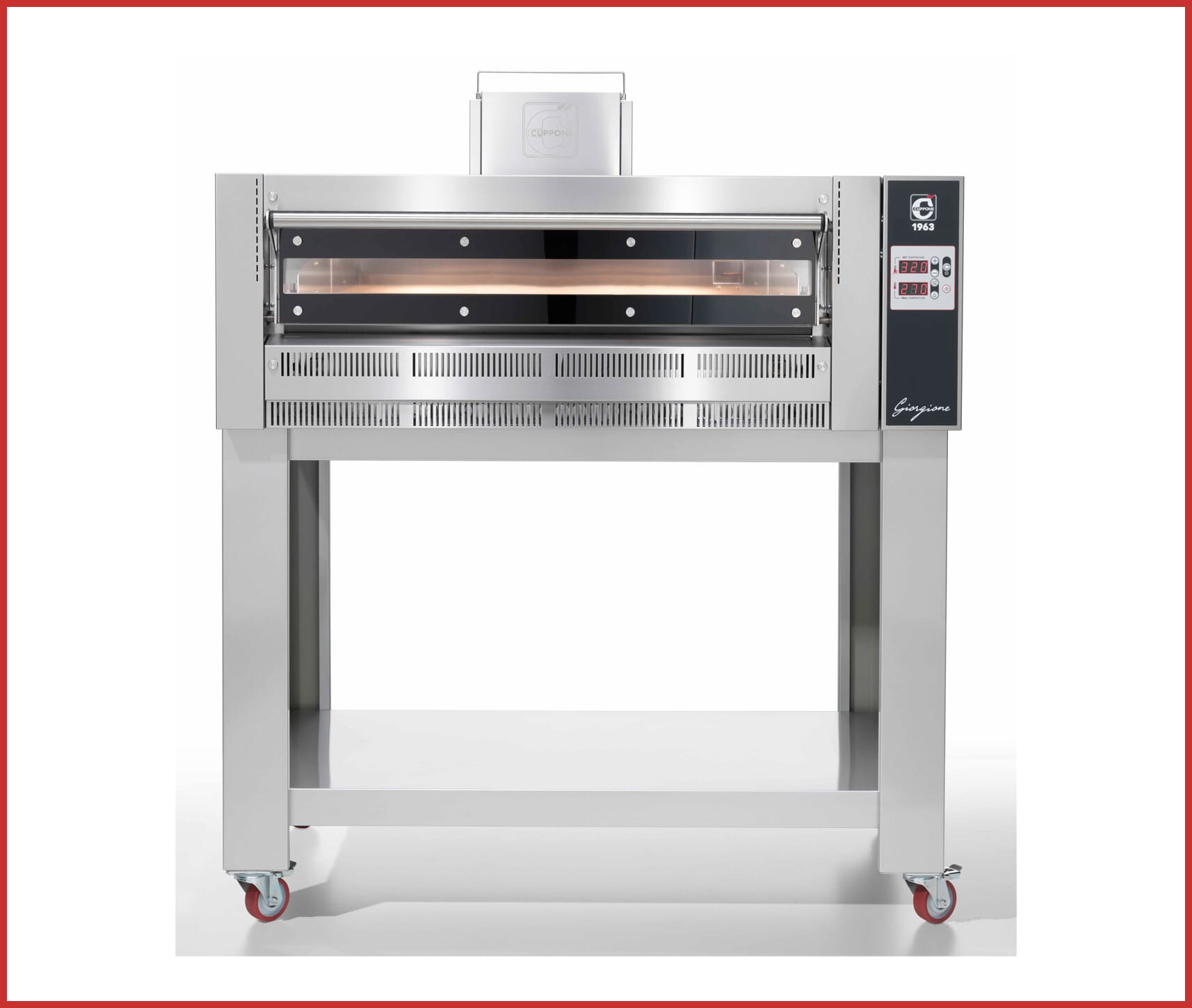 Dimensions:-
External: 1060mm W x 1300mm D x 500mm H
Internal: 680mm W x 1010mm D x 150mm H
Capacity: 6 x 12" pizzas
Decks: 1
Power: 69,000 BTUs (1/2" gas connection)
Weight: 217KG
Warranty: 2 Years Parts and 1 Years Labour
Price:
£4,066
+ VAT
Stand:
£718
+ VAT
Lease purchase available
Find out more about leasing
Cuppone LLK7G Spec Sheet
Cuppone LLK10G Pizza Oven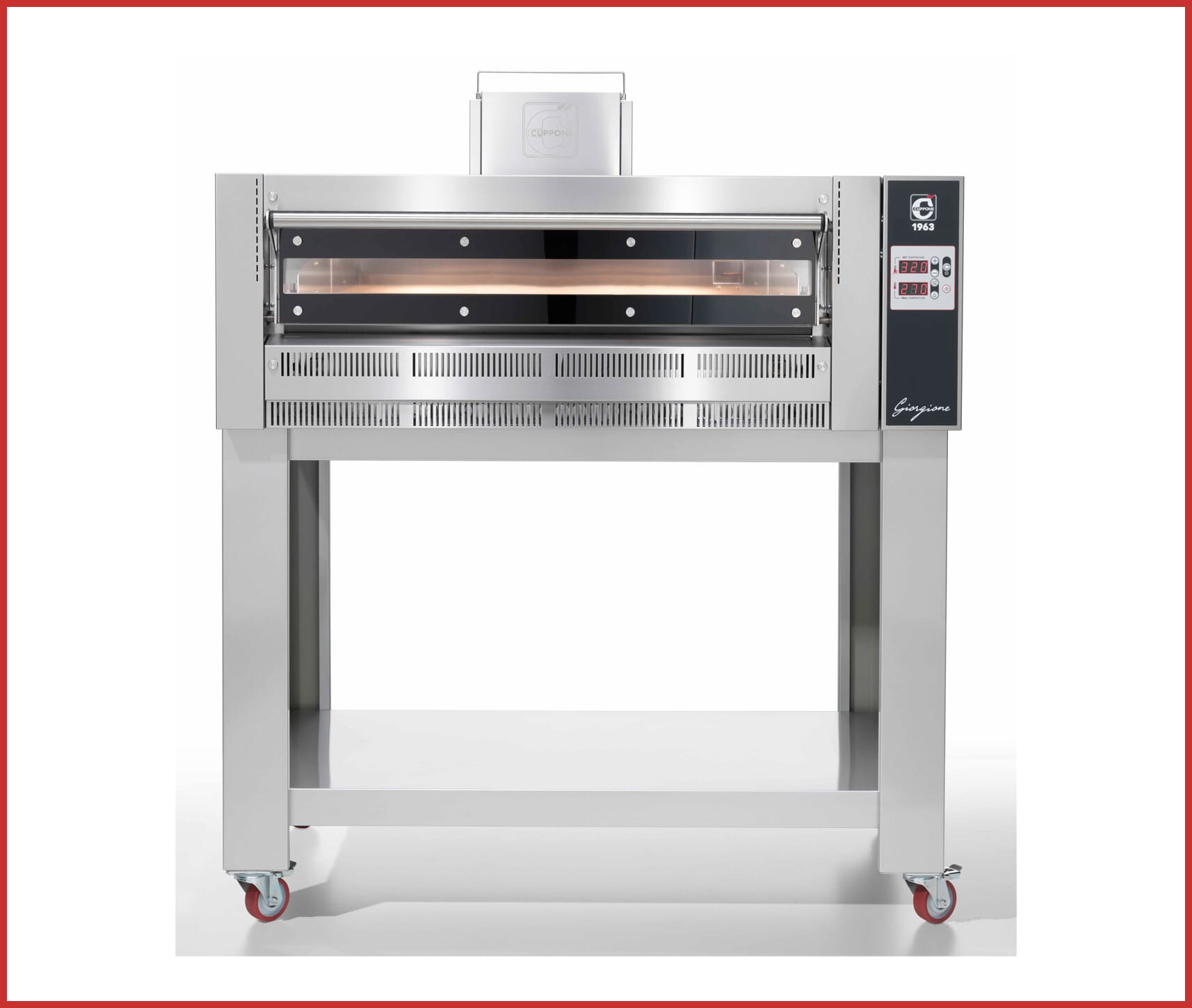 Dimensions:-
External: 1390mm W x 1300mm D x 500mm H
Internal: 1010mm W x 1010mm D x 150mm H
Capacity: 9 x 12" pizzas
Decks: 1
Power: 82,000 BTUs (1/2" gas connection)
Weight: 291KG
Warranty: 2 Years Parts and 1 Years Labour
Price:
£4,985
+ VAT
Stand:
£735
+ VAT
Lease purchase available
Find out more about leasing
Cuppone LLK10G Spec Sheet