GI METAL - AZZURRA PIZZA PEELS
The Azzurra range is the most popular range of peels from GI Metal. They are robust yet flexible and are characterised by a lightness thanks to the reduced thickness of the sheet metal used in their manufacture. The head has a gentler and regular milling that facilitates taking hold of the pizza.

The solid peels are for those looking for maximum stability and rigidity. The perforated versions have holes throughout the surface which offers numerous advantages. Less surface area means less friction so even the dampest dough slides smoothly. Perforations mean less material so the peels weigh less. Finally, the perforations mean less flour is transported from the work top to the oven, the excess flour is released preventing flour burning under the pizza which can make it taste bitter and make the oven harder to clean.

These Azzurra peels are manufactured from anodised aluminium. This treatment protects the peel from oxidation, makes them light, and makes them strong.


Pizza Peel (PA-32R) - Anodised Aluminium - Solid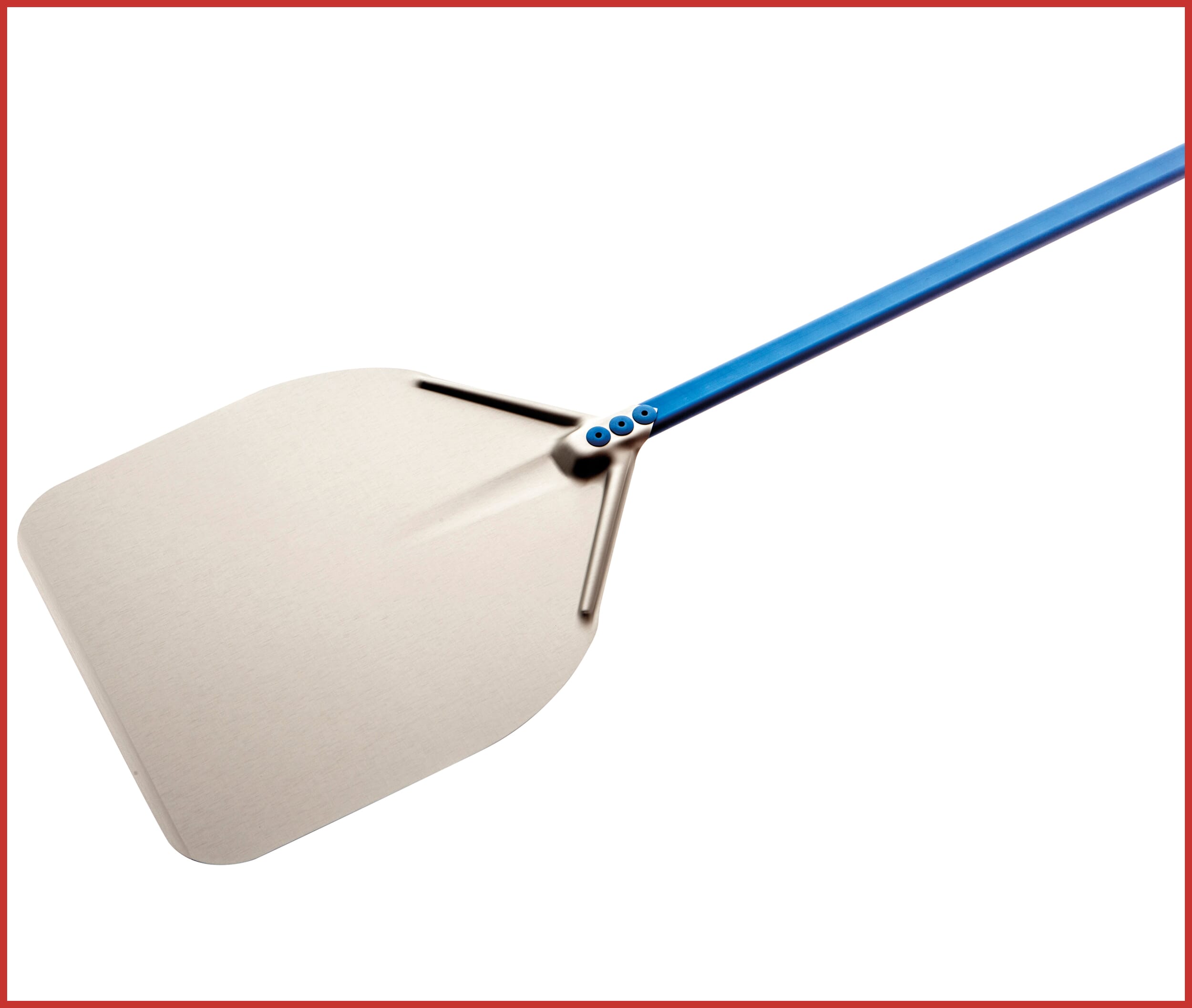 Handle Length: 150cm (59")
Head Size: 33cm x 33cm (13")
Total length: 186cm (73")
Handle Material: Anodised Aluminium
Head Material: Anodised Aluminium
Head Shape: Rectangular - Solid
Weight: 770g
Price:
£79.50
+ VAT
PA-32R | In stock:
| &nbsp&nbsp&nbsp&nbsp&nbsp&nbsp&nbsp&nbsp&nbsp&nbsp&nbsp&nbsp&nbsp&nbsp&nbspDelivery: 1-2 Days | &nbsp&nbsp&nbsp&nbsp&nbsp&nbsp&nbsp&nbsp&nbsp&nbsp Range:
Pizza Peel (PA-32R/120) - Anodised Aluminium - Solid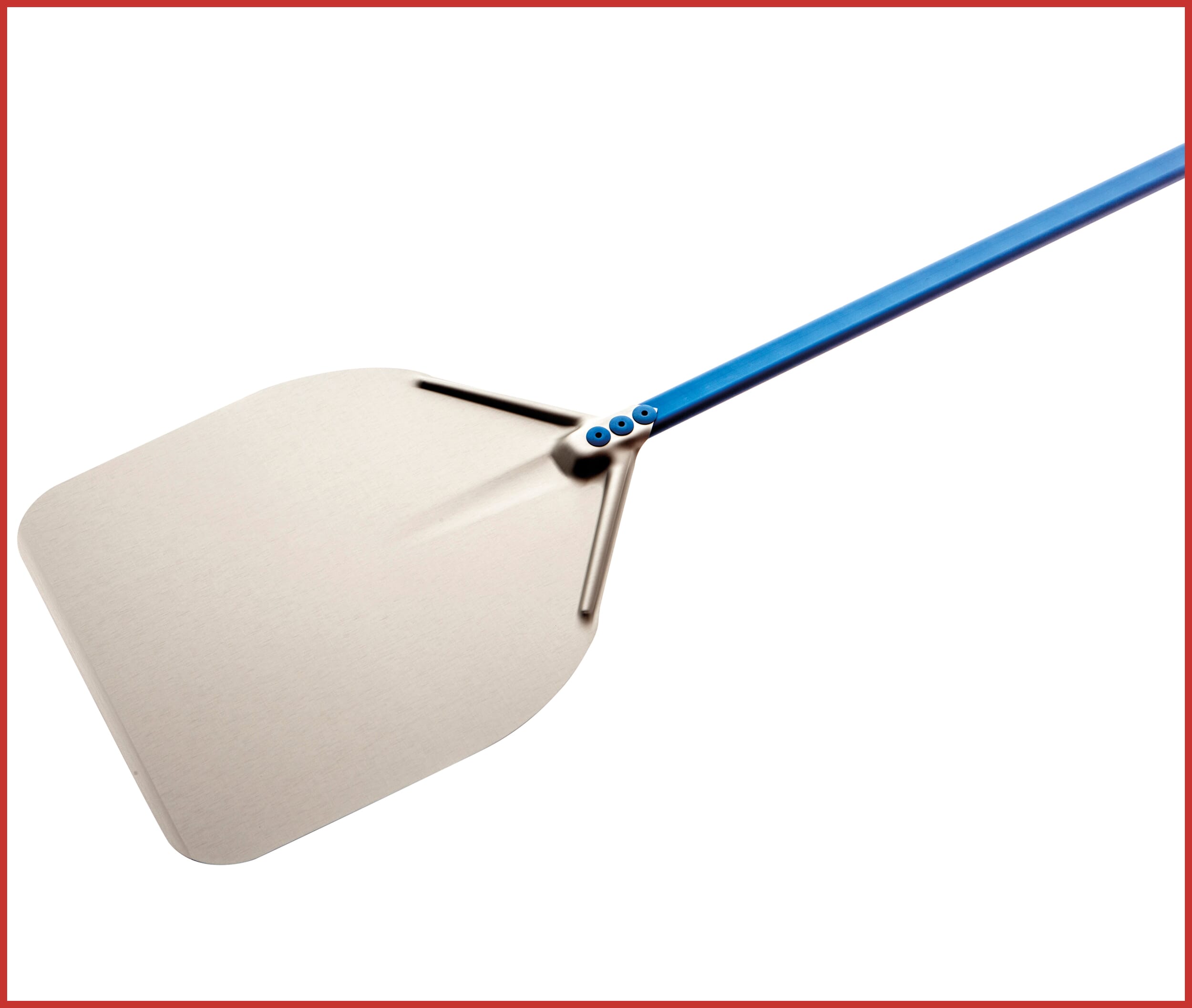 Handle Length: 120cm (47")
Head Size: 33cm x 33cm (13")
Total length: 156cm (61")
Handle Material: Anodised Aluminium
Head Material: Anodised Aluminium
Head Shape: Rectangular - Solid
Weight: 700g
Price:
£76.50
+ VAT
PA-32R/120 | In stock:
| &nbsp&nbsp&nbsp&nbsp&nbsp&nbsp&nbsp&nbsp&nbsp&nbsp&nbsp&nbsp&nbsp&nbsp&nbspDelivery: 1-2 Days | &nbsp&nbsp&nbsp&nbsp&nbsp&nbsp&nbsp&nbsp&nbsp&nbsp Range:
Pizza Peel (PA-37R) - Anodised Aluminium - Solid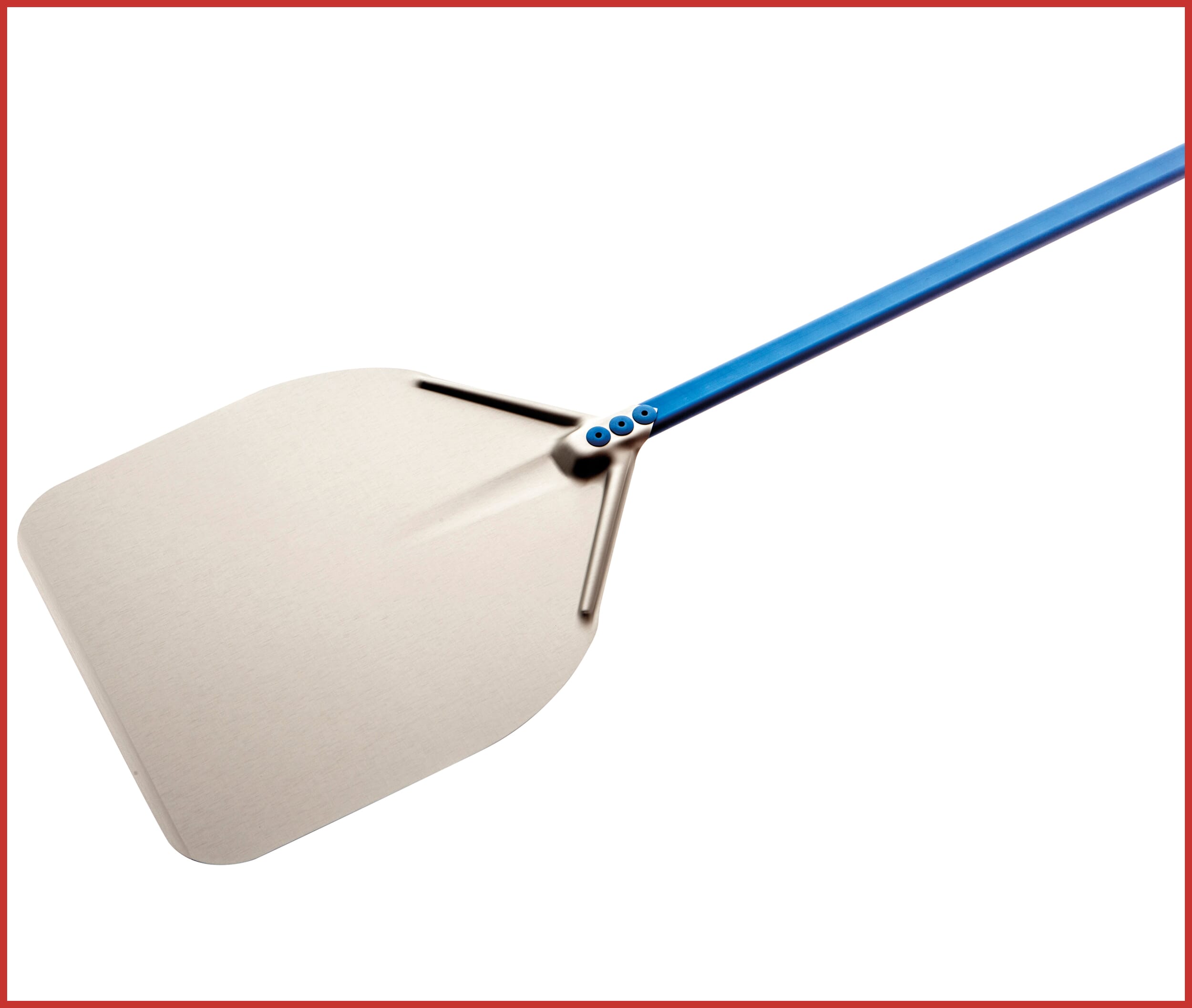 Handle Length: 150cm (59")
Head Size: 36cm x 36cm (14")
Total length: 190cm (74")
Handle Material: Anodised Aluminium
Head Material: Anodised Aluminium
Head Shape: Rectangular - Solid
Weight: 850g
Price:
£90.00
+ VAT
PA-37R | In stock:
| &nbsp&nbsp&nbsp&nbsp&nbsp&nbsp&nbsp&nbsp&nbsp&nbsp&nbsp&nbsp&nbsp&nbsp&nbspDelivery: 1-2 Days | &nbsp&nbsp&nbsp&nbsp&nbsp&nbsp&nbsp&nbsp&nbsp&nbsp Range:
Pizza Peel (PA-45R) - Anodised Aluminium - Solid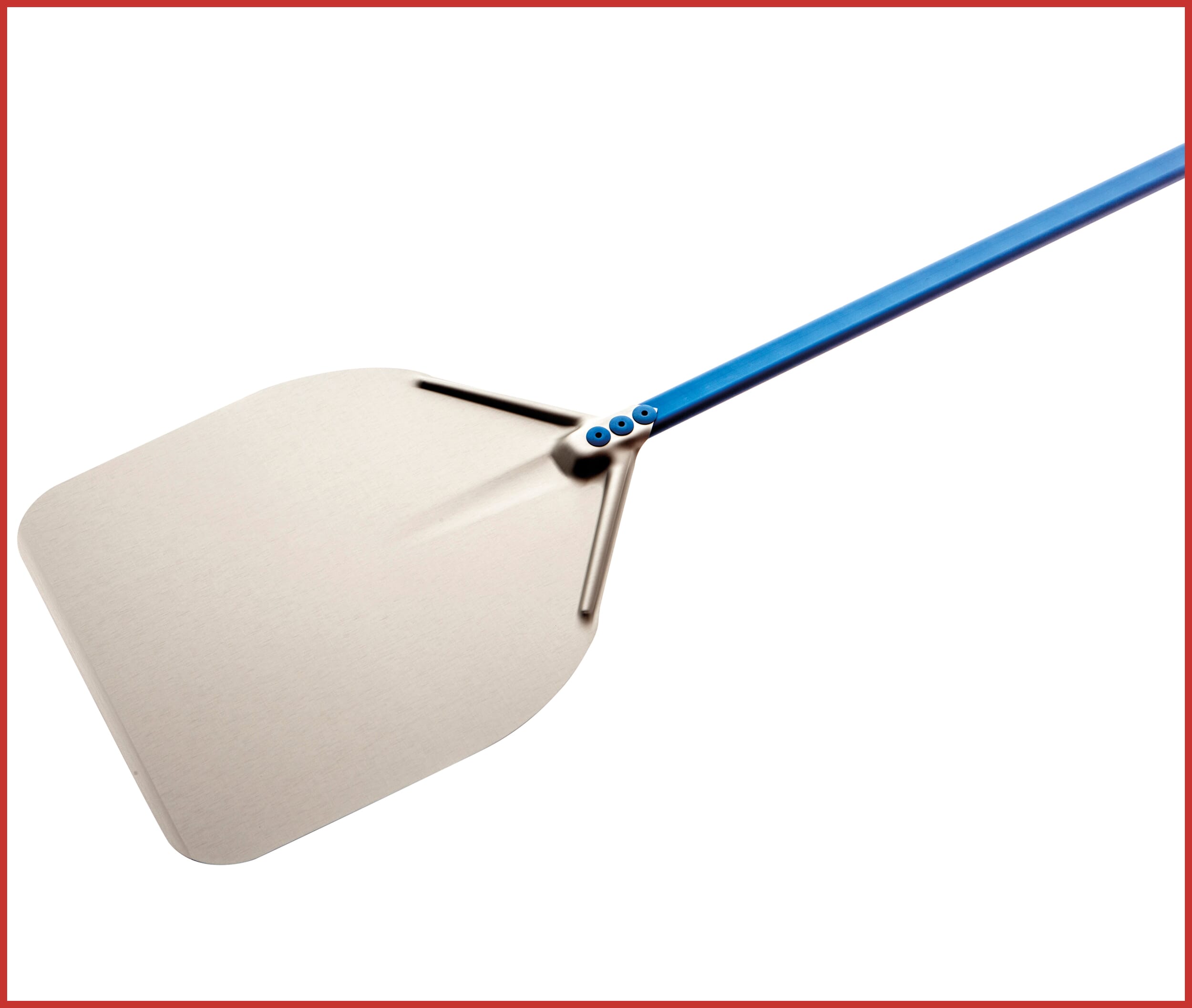 Handle Length: 150cm (59")
Head Size: 45cm x 45cm (17")
Total length: 200cm (78")
Handle Material: Anodised Aluminium
Head Material: Anodised Aluminium
Head Shape: Rectangular - Solid
Weight: 1350g
Price:
£116.50
+ VAT
PA-45R | In stock:
| &nbsp&nbsp&nbsp&nbsp&nbsp&nbsp&nbsp&nbsp&nbsp&nbsp&nbsp&nbsp&nbsp&nbsp&nbspDelivery: Free, 1-2 Days | &nbsp&nbsp&nbsp&nbsp&nbsp&nbsp&nbsp&nbsp&nbsp&nbsp Range:
Pizza Peel (PA-50R) - Anodised Aluminium - Solid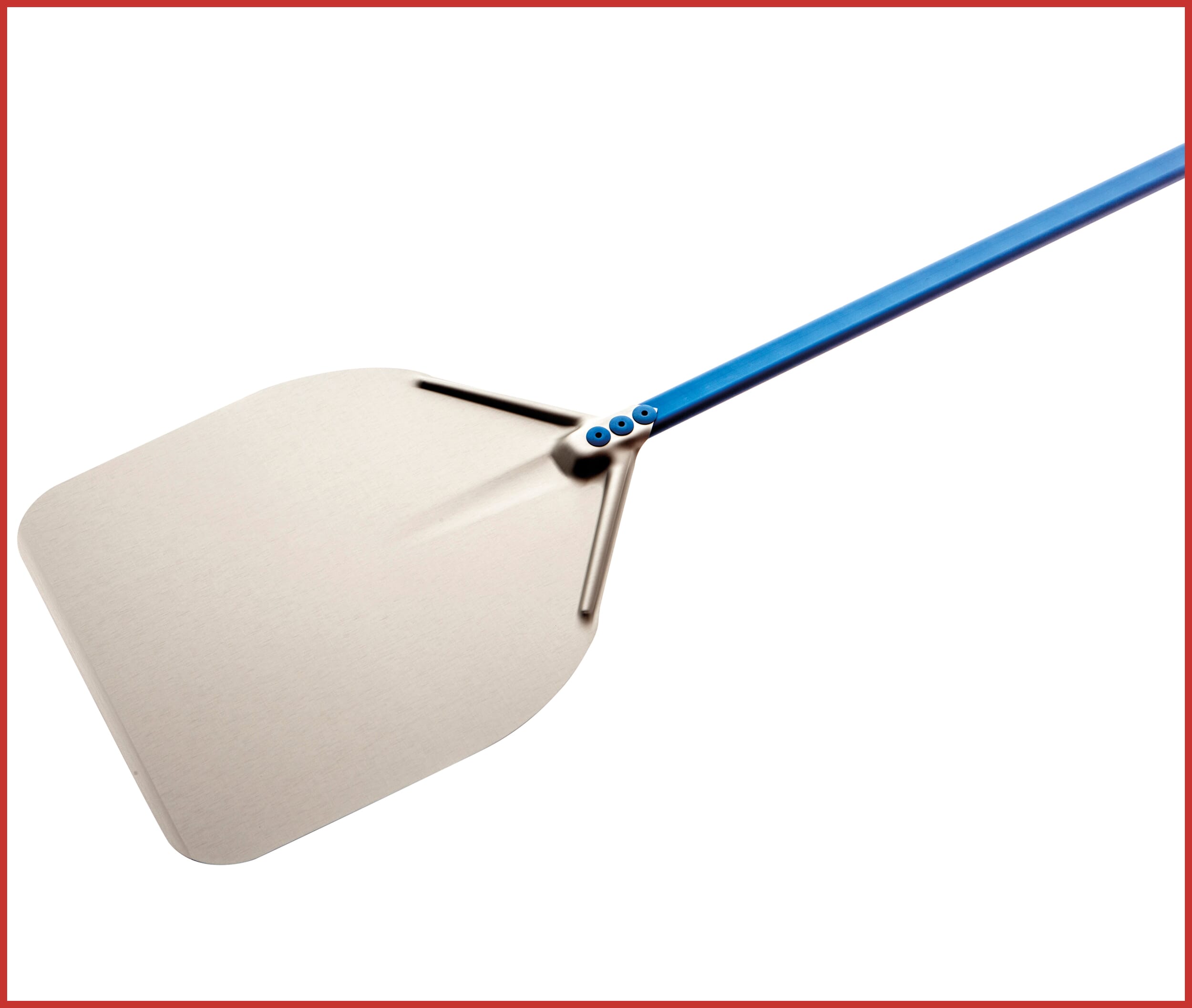 Handle Length: 150cm (59")
Head Size: 50cm x 50cm (20")
Total length: 207cm (81")
Handle Material: Anodised Aluminium
Head Material: Anodised Aluminium
Head Shape: Rectangular - Solid
Weight: 1600g
Price:
£129.00
+ VAT
PA-50R | In stock:
| &nbsp&nbsp&nbsp&nbsp&nbsp&nbsp&nbsp&nbsp&nbsp&nbsp&nbsp&nbsp&nbsp&nbsp&nbspDelivery: Free, 1-2 Days | &nbsp&nbsp&nbsp&nbsp&nbsp&nbsp&nbsp&nbsp&nbsp&nbsp Range:
Pizza Peel (PA-30RF/120) - Anodised Aluminium - Perforated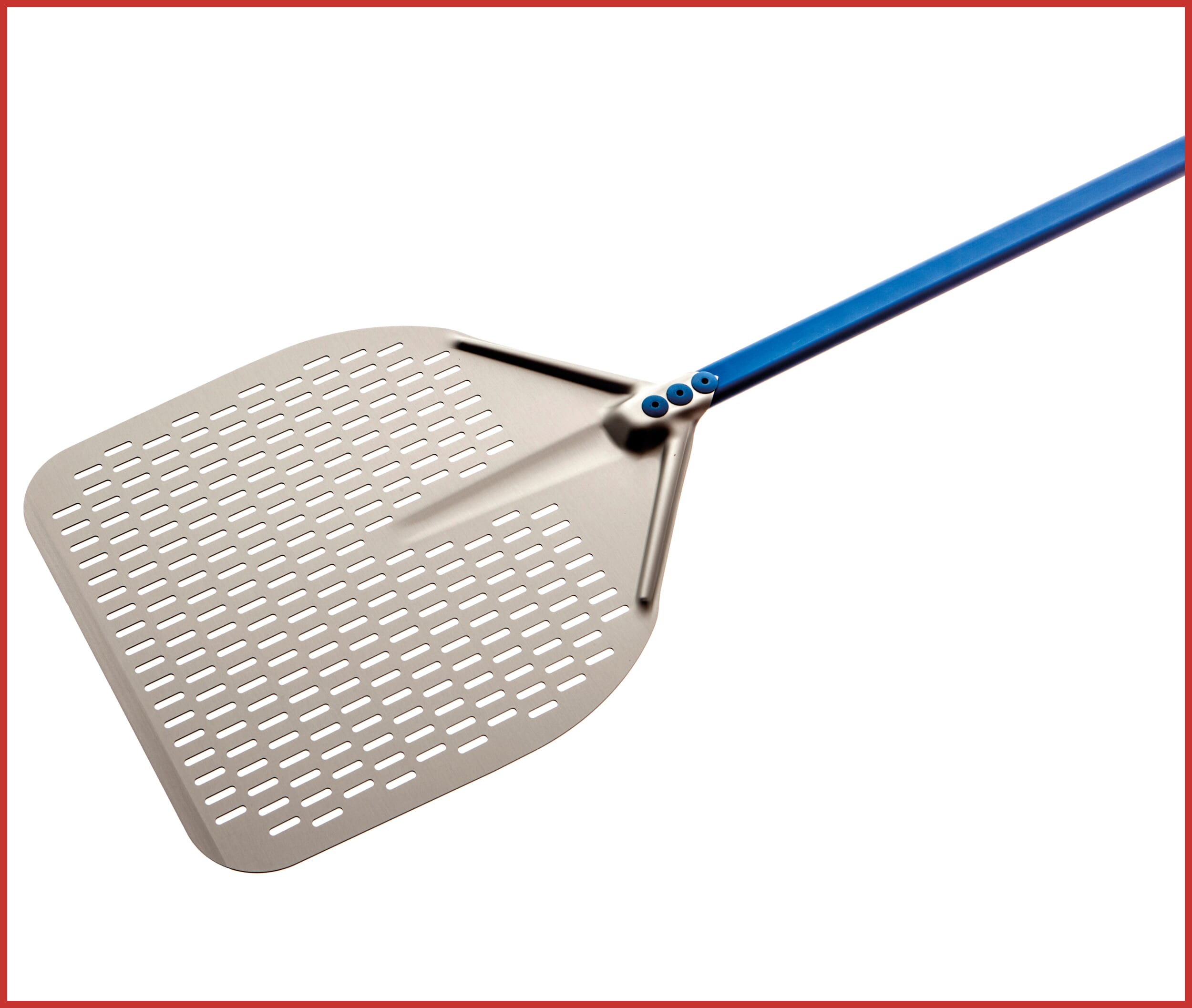 Handle Length: 120cm (47")
Head Size: 30cm x 30cm (12")
Total length: 153cm (61")
Handle Material: Anodised Aluminium
Head Material: Anodised Aluminium
Head Shape: Rectangular - Solid
Weight: 570g
Price:
£96.10
+ VAT
PA-30RF/120 | In stock:
| &nbsp&nbsp&nbsp&nbsp&nbsp&nbsp&nbsp&nbsp&nbsp&nbsp&nbsp&nbsp&nbsp&nbsp&nbspDelivery: Free, 1-2 Days | &nbsp&nbsp&nbsp&nbsp&nbsp&nbsp&nbsp&nbsp&nbsp&nbsp Range:
Pizza Peel (PA-32RF) - Anodised Aluminium - Perforated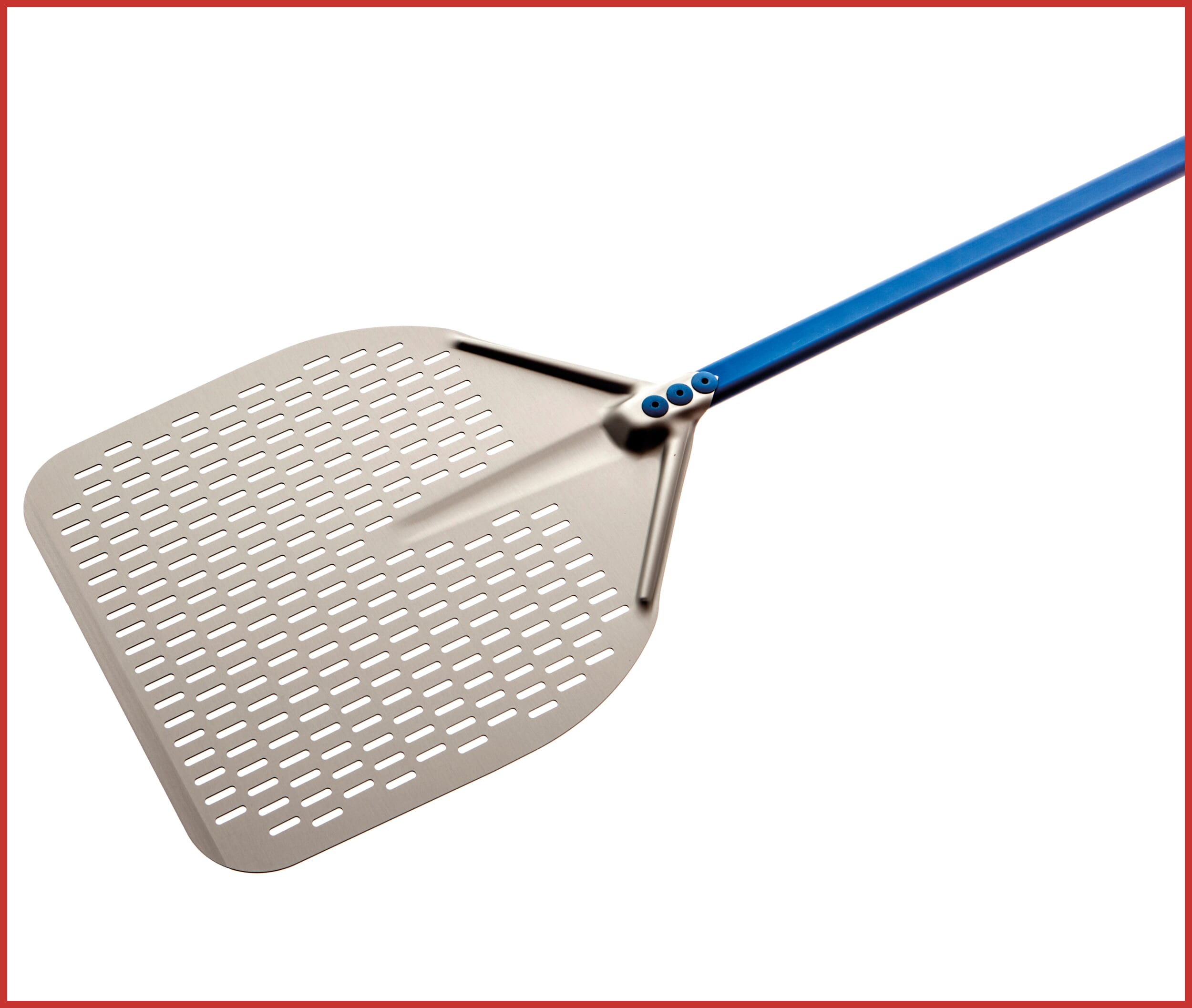 Handle Length: 150cm (59")
Head Size: 33cm x 33cm (13")
Total length: 186cm (73")
Handle Material: Anodised Aluminium
Head Material: Anodised Aluminium
Head Shape: Rectangular - Perforated
Weight: 700g
Price:
£101.00
+ VAT
PA-32RF | In stock:
| &nbsp&nbsp&nbsp&nbsp&nbsp&nbsp&nbsp&nbsp&nbsp&nbsp&nbsp&nbsp&nbsp&nbsp&nbspDelivery: Free, 1-2 Days | &nbsp&nbsp&nbsp&nbsp&nbsp&nbsp&nbsp&nbsp&nbsp&nbsp Range:
Pizza Peel (PA-32RF/120) - Anodised Aluminium - Perforated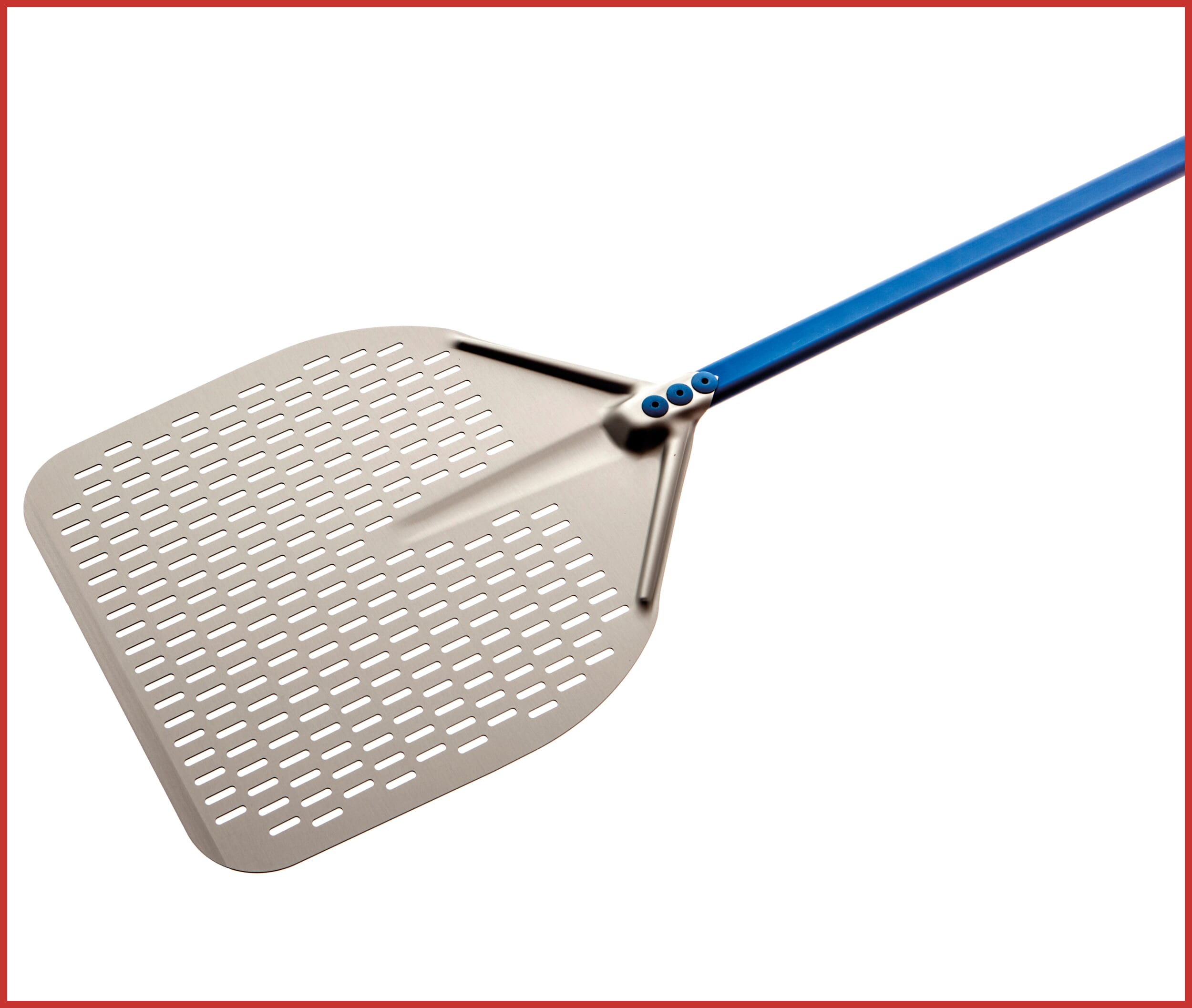 Handle Length: 120cm (47")
Head Size: 33cm x 33cm (13")
Total length: 156cm (61")
Handle Material: Anodised Aluminium
Head Material: Anodised Aluminium
Head Shape: Rectangular - Perforated
Weight: 630g
Price:
£98.00
+ VAT
PA-32RF/120 | In stock:
| &nbsp&nbsp&nbsp&nbsp&nbsp&nbsp&nbsp&nbsp&nbsp&nbsp&nbsp&nbsp&nbsp&nbsp&nbspDelivery: Free 1-2 Days | &nbsp&nbsp&nbsp&nbsp&nbsp&nbsp&nbsp&nbsp&nbsp&nbsp Range:
Pizza Peel (PA-37RF) - Anodised Aluminium - Perforated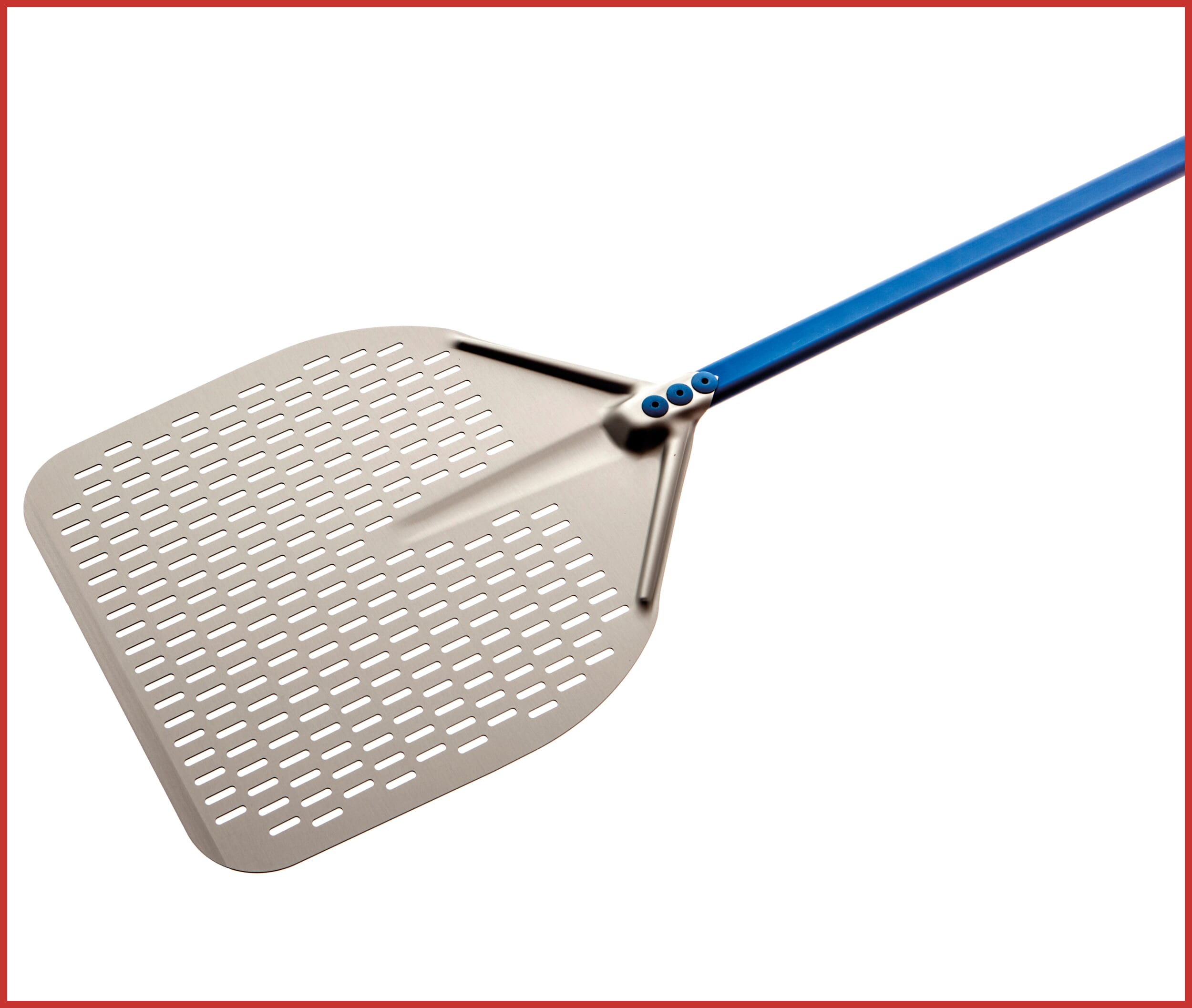 Handle Length: 150cm (59")
Head Size: 36cm x 36cm (14")
Total length: 190cm (74")
Handle Material: Anodised Aluminium
Head Material: Anodised Aluminium
Head Shape: Rectangular - Perforated
Weight: 760g
Price:
£116.50
+ VAT
PA-37RF | In stock:
| &nbsp&nbsp&nbsp&nbsp&nbsp&nbsp&nbsp&nbsp&nbsp&nbsp&nbsp&nbsp&nbsp&nbsp&nbspDelivery: Free, TBC | &nbsp&nbsp&nbsp&nbsp&nbsp&nbsp&nbsp&nbsp&nbsp&nbsp Range:
Pizza Peel (PA-45RF) - Anodised Aluminium - Perforated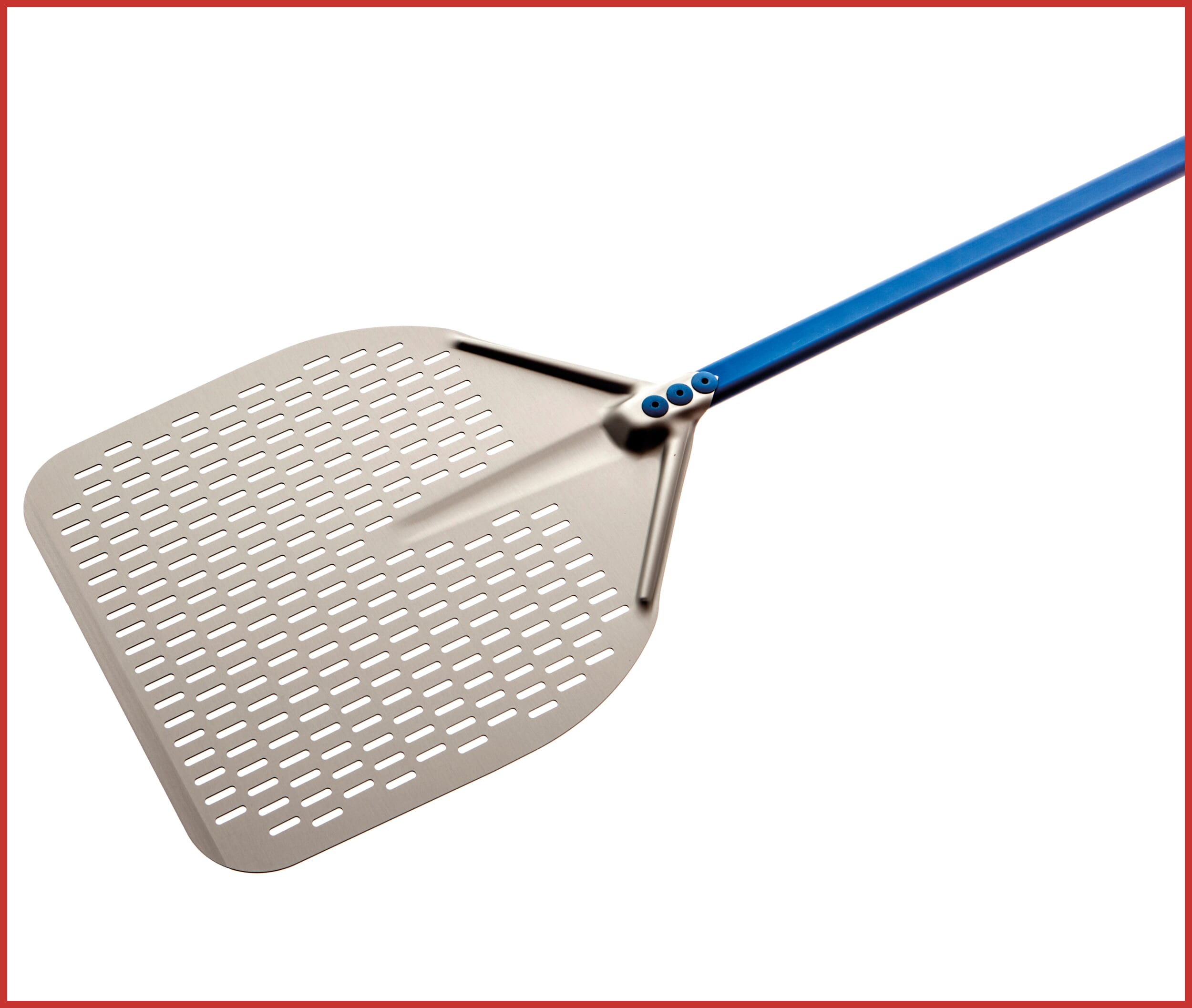 Handle Length: 150cm (59")
Head Size: 45cm x 45cm (17")
Total length: 200cm (78")
Handle Material: Anodised Aluminium
Head Material: Anodised Aluminium
Head Shape: Rectangular - Perforated
Weight: 1180g
Price:
£135.00
+ VAT
PA-45RF | In stock:
| &nbsp&nbsp&nbsp&nbsp&nbsp&nbsp&nbsp&nbsp&nbsp&nbsp&nbsp&nbsp&nbsp&nbsp&nbspDelivery: Free, 1-2 Days | &nbsp&nbsp&nbsp&nbsp&nbsp&nbsp&nbsp&nbsp&nbsp&nbsp Range:
Pizza Peel (PA-50RF) - Anodised Aluminium - Perforated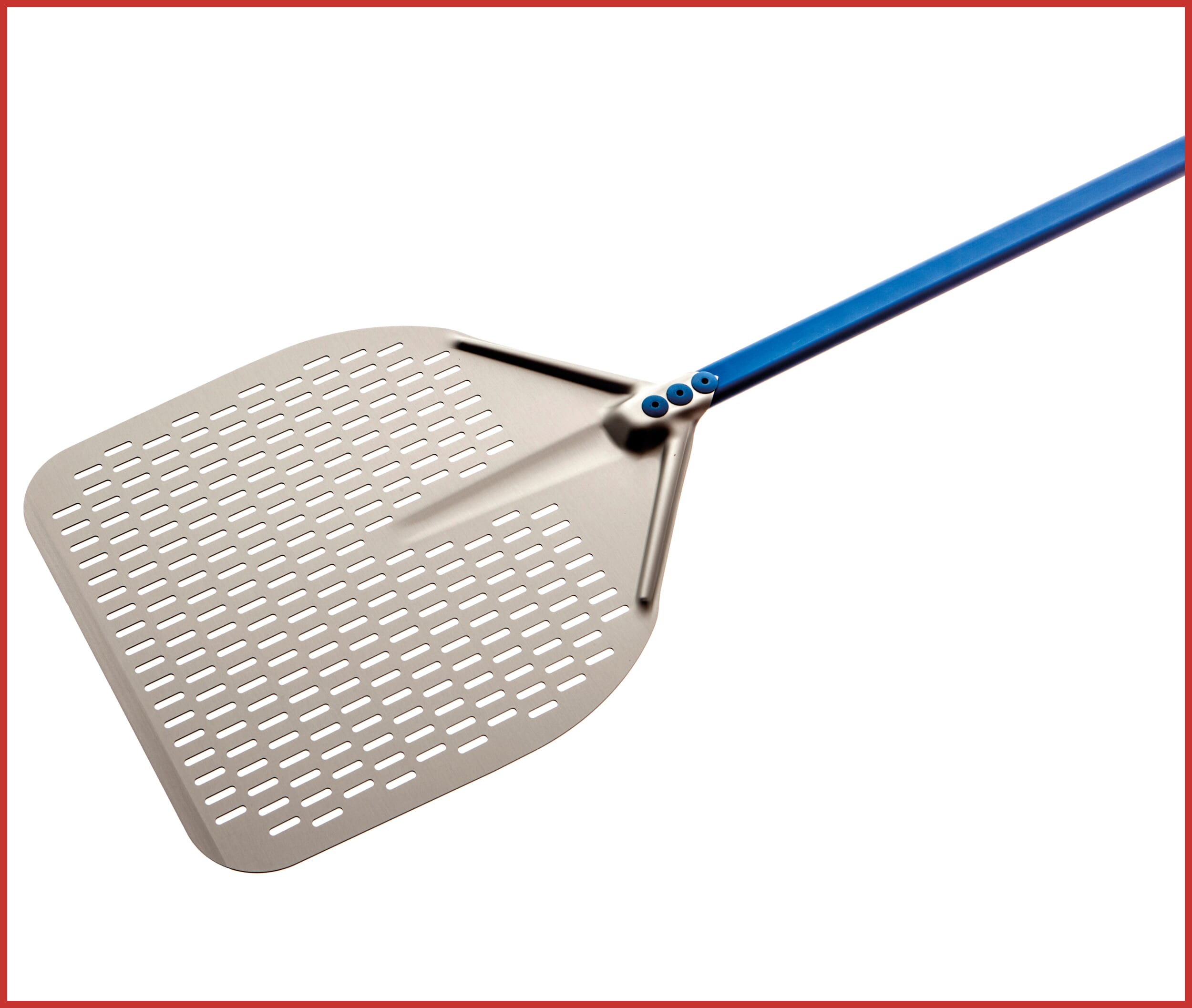 Handle Length: 150cm (59")
Head Size: 50cm x 50cm (20")
Total length: 207cm (81")
Handle Material: Anodised Aluminium
Head Material: Anodised Aluminium
Head Shape: Rectangular - Perforated
Weight: 1350g
Price:
£152.50
+ VAT
PA-50RF | In stock:
| &nbsp&nbsp&nbsp&nbsp&nbsp&nbsp&nbsp&nbsp&nbsp&nbsp&nbsp&nbsp&nbsp&nbsp&nbspDelivery: Free, 1-2 Days | &nbsp&nbsp&nbsp&nbsp&nbsp&nbsp&nbsp&nbsp&nbsp&nbsp Range: