MORETTI FORNI AMALFI
Moretti Forni have manufactured professional pizzeria equipment since 1946. They are the leading European manufacturer of pizza deck ovens. The Moretti Forni Amalfi is the flagship product from Moretti. When the best is not enough, there is Amalfi.
Handmade by craftsmen with the best components each Amalfi is produced as a unique oven. The baking deck is entirely built in refractory brick and the heating elements are inside the stone giving an uncomparable temperature maintenance and quality of baking.
Every Amalfi oven features the exclusive Moretti System Control electronic board with split settings for heating the ceiling and bottom of the deck, a swich on timer, economy function, and cooking programs. Moretti Forni Amalfi ovens are fitted with heavy duty doors insulated with high density fibre to maintain oven temperature.
There are four sizes available in single, double, or triple deck configurations. Each oven is supplied with a hood and base for added insulation, and your choice of stand or proover.
Click here to view the Moretti Forni Amalfi brochure.
Click here for a flash presentation of Moretti Forni Electric Ovens
Moretti Forni Amalfi A1/S A - Single Deck Pizza Oven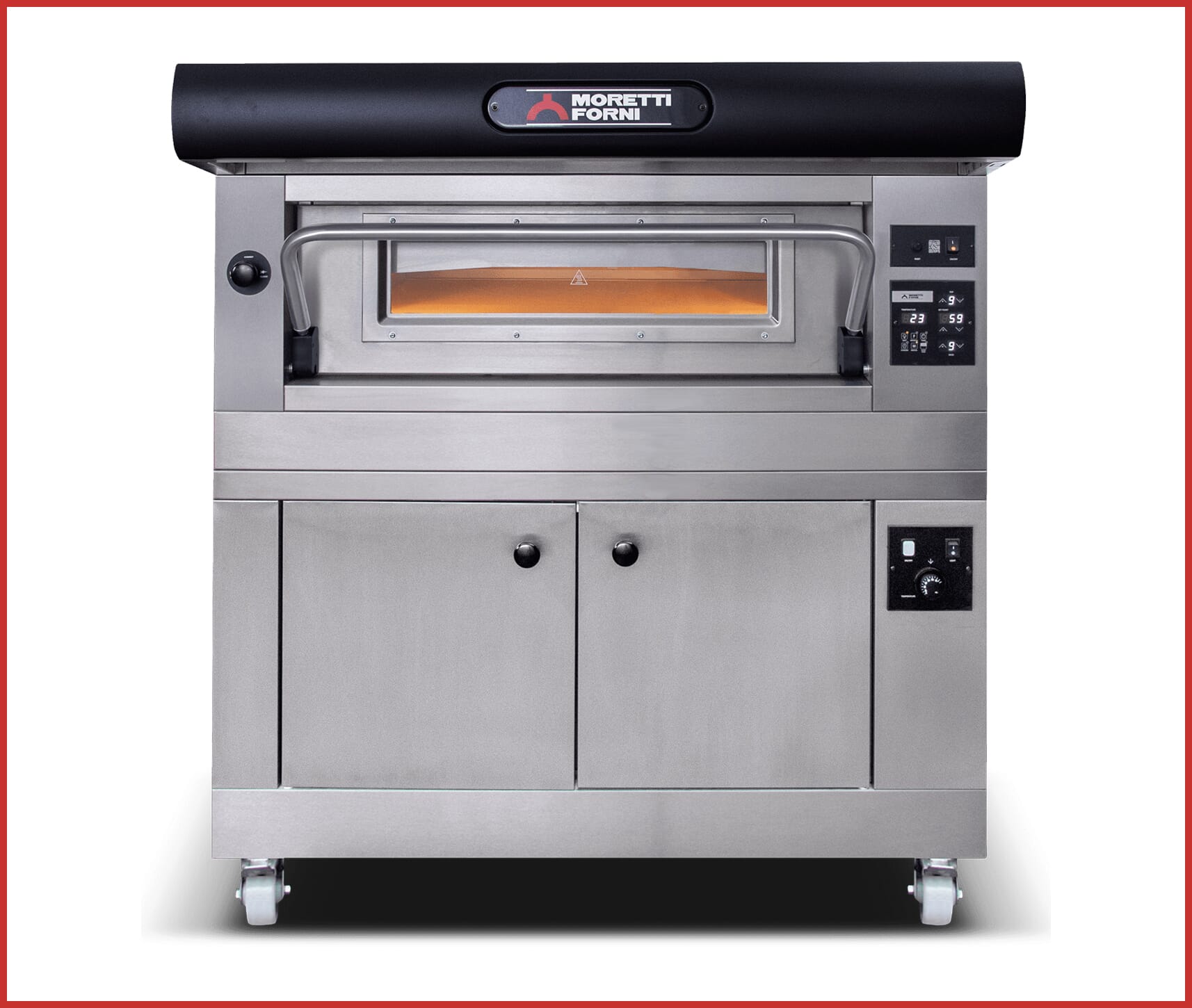 Dimensions:-
External: 1020mm W x 1651mm D x 1700mm H
Internal: 650mm W x 1035mm D x 180mm H
Capacity: 6 x 12" pizzas
Decks: 1
Power: 7.1KW (Three Phase)
Weight: 245KG
Warranty: 1 Year Parts and Labour
Price with stand:
£POA
+ VAT
Price with proover:
£POA
+ VAT
Lease:
£POA
+ VAT per week (Estimated)
Find out more about leasing
Moretti Forni Amalfi A1/S A Spec Sheet
Moretti Forni Amalfi A1/S B - Single Deck Pizza Oven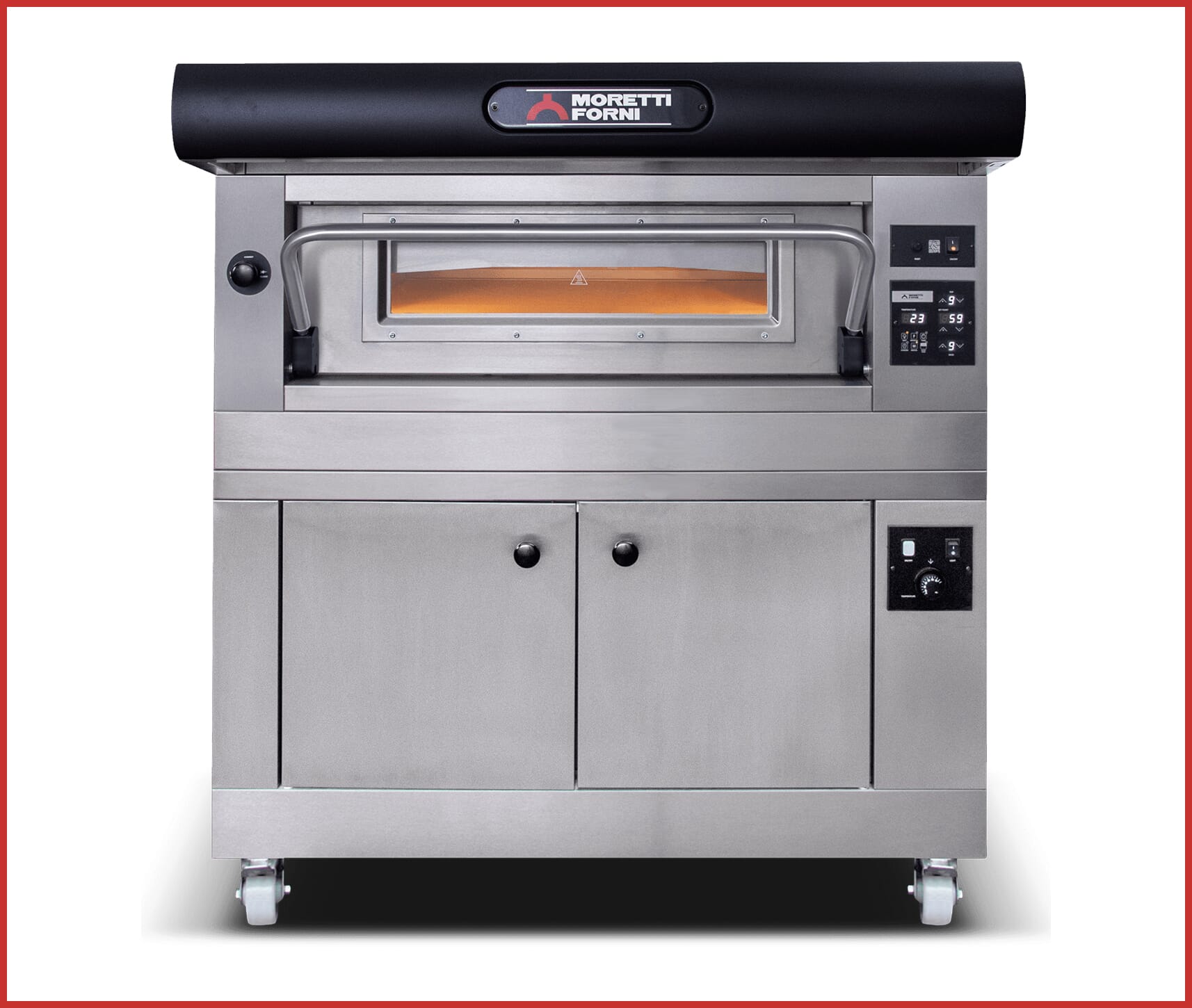 Dimensions:-
External: 1320mm W x 1351mm D x 1700mm H
Internal: 950mm W x 735mm D x 180mm H
Capacity: 6 x 12" pizzas
Decks: 1
Power: 7.1KW (Three Phase)
Weight: 245KG
Warranty: 1 Year Parts and Labour
Price with stand:
£POA
+ VAT
Price with proover:
£POA
+ VAT
Lease:
£POA
+ VAT per week (Estimated)
Find out more about leasing
Moretti Forni Amalfi A1/S B Spec Sheet
Moretti Forni Amalfi A1/S C - Single Deck Pizza Oven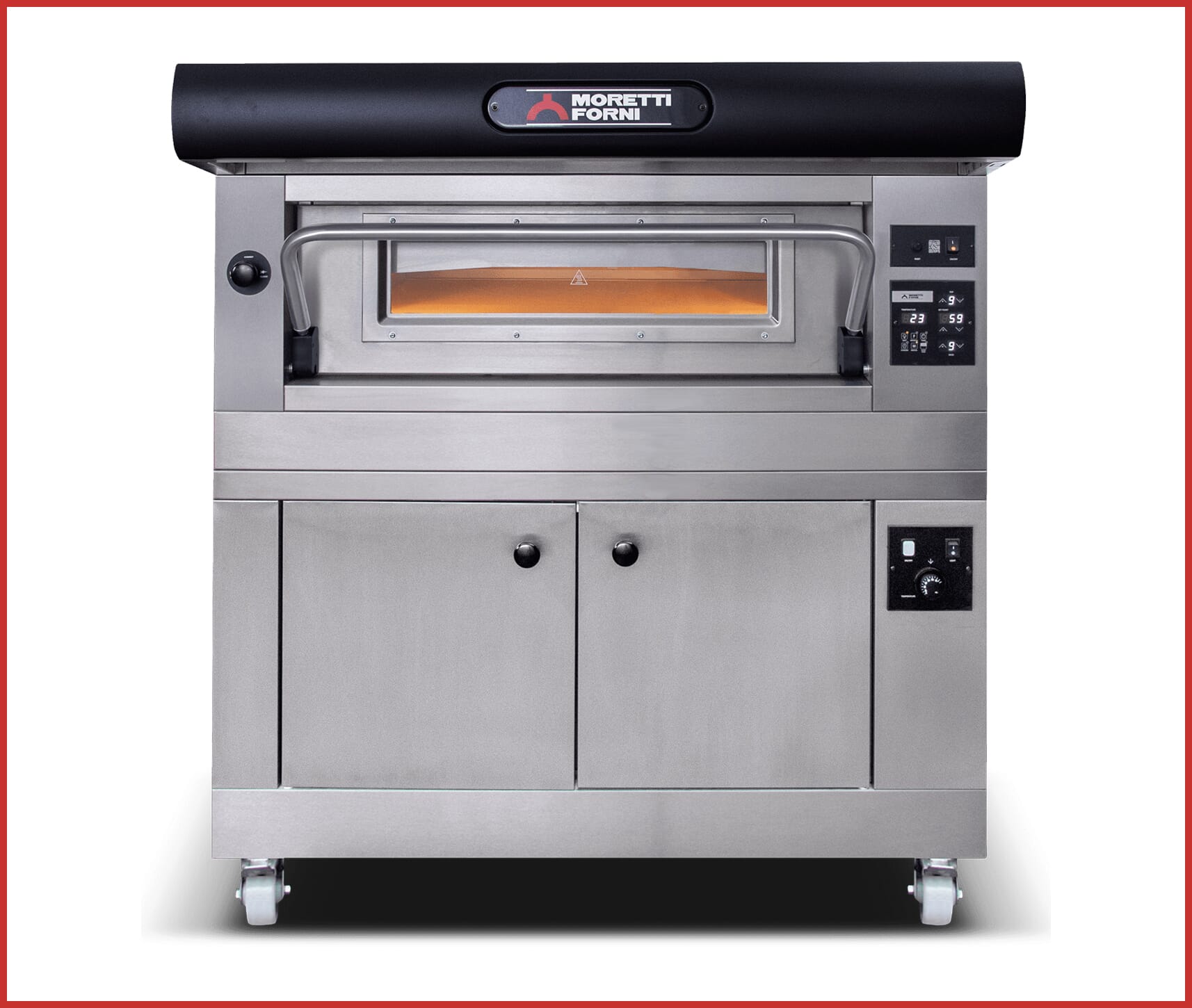 Dimensions:-
External: 1320mm W x 1651mm D x 1700mm H
Internal: 950mm W x 1035mm D x 180mm H
Capacity: 9 x 12" pizzas
Decks: 1
Power: 9.6KW (Three Phase)
Weight: 345KG
Warranty: 1 Year Parts and Labour
Price with stand:
£POA
+ VAT
Price with proover:
£POA
+ VAT
Lease:
£POA
+ VAT per week (Estimated)
Find out more about leasing
Moretti Forni Amalfi A1/S C Spec Sheet
Moretti Forni Amalfi A1/S D - Single Deck Pizza Oven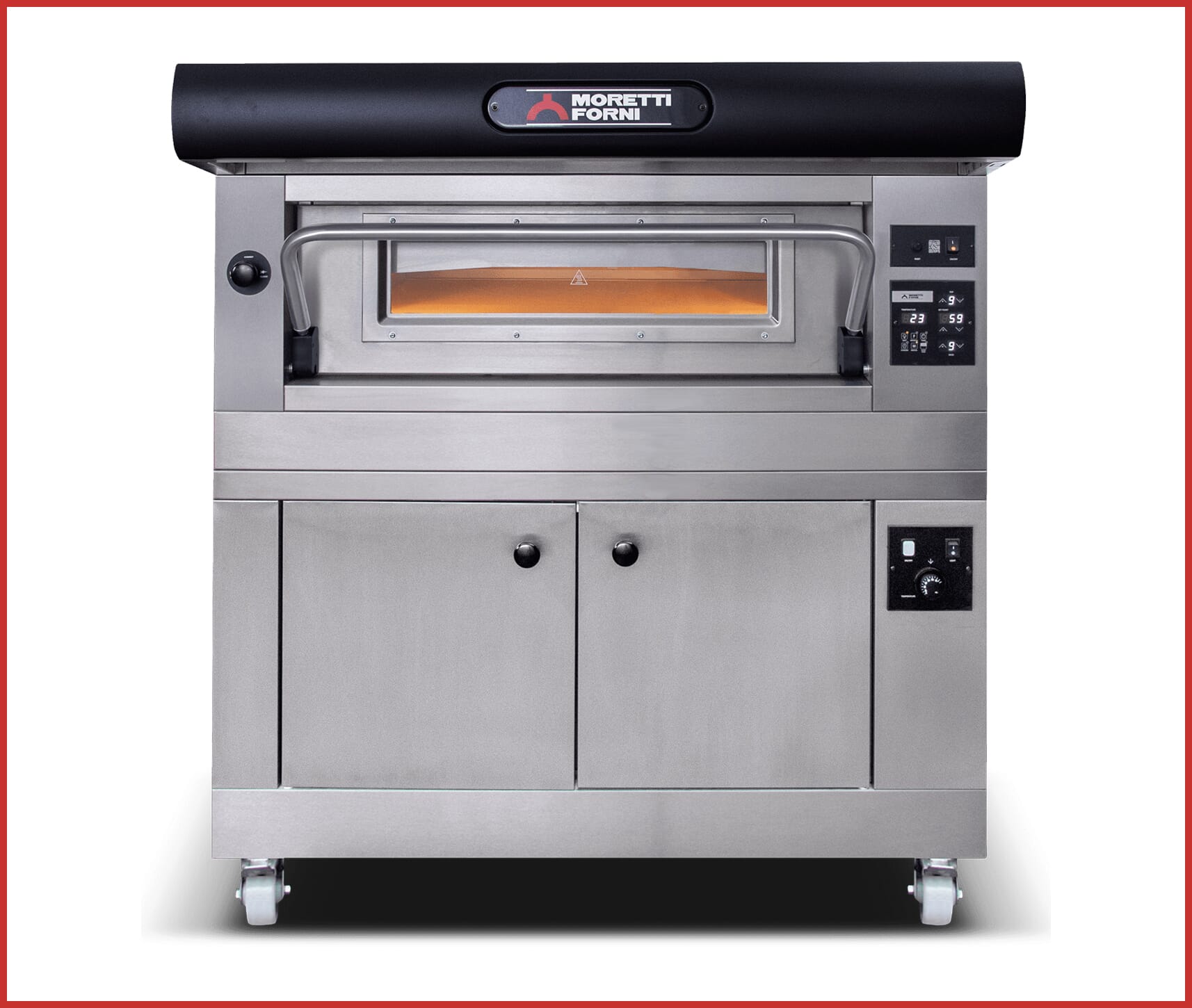 Dimensions:-
External: 1520mm W x 1732mm D x 1700mm H
Internal: 1150mm W x 1115mm D x 180mm H
Capacity: 12 x 12" pizzas
Decks: 1
Power: 12.6KW (Three Phase)
Weight: 354KG
Warranty: 1 Year Parts and Labour
Price with stand:
£POA
+ VAT
Price with proover:
£POA
+ VAT
Lease:
£POA
+ VAT per week (Estimated)
Find out more about leasing
Moretti Forni Amalfi A1/S D Spec Sheet
Moretti Forni Amalfi A2/S A - Double Deck Pizza Oven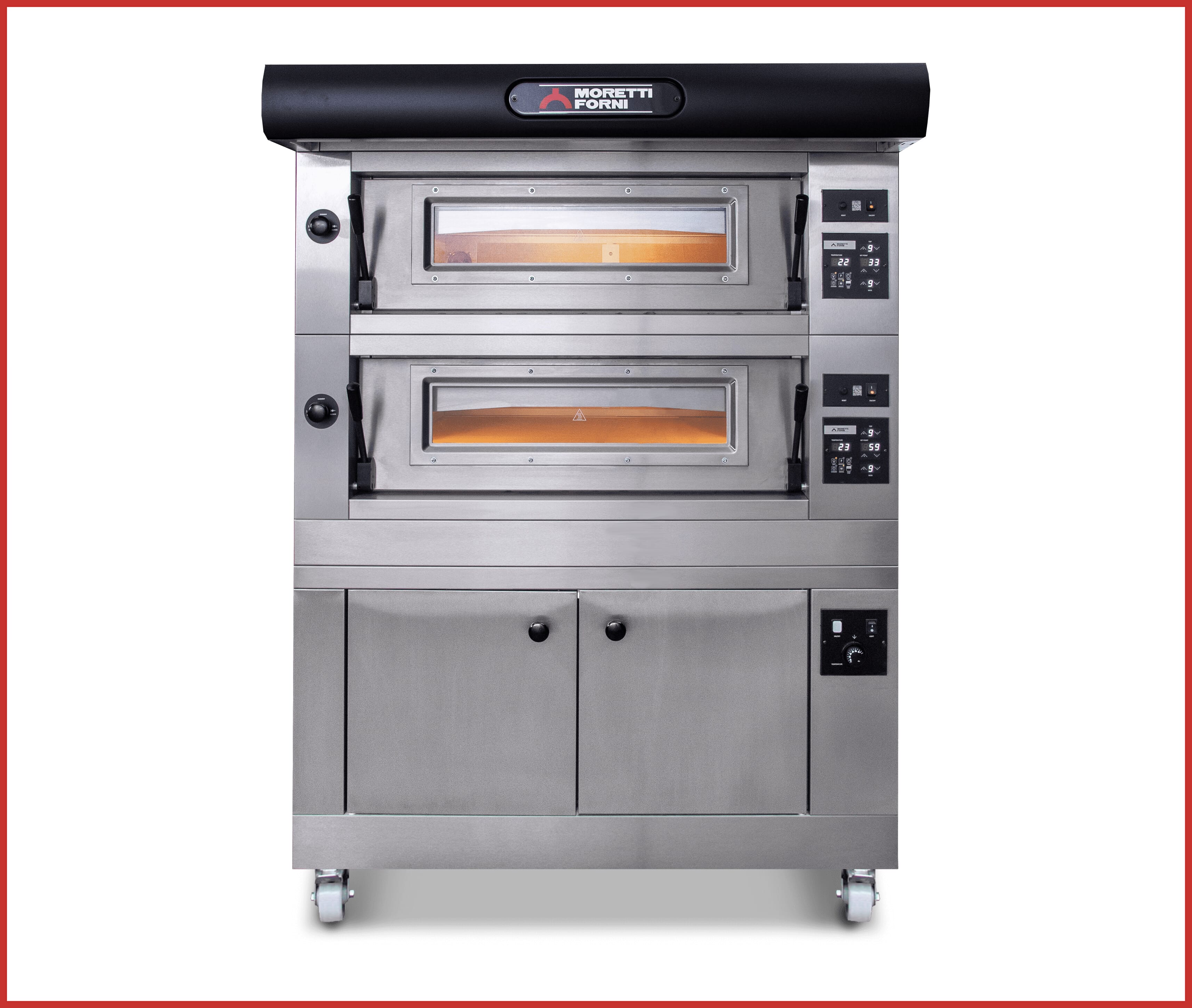 Dimensions:-
External: 1020mm W x 1651mm D x 1950mm H
Internal: 650mm W x 1035mm D x 180mm H
Capacity: 12 x 12" pizzas
Decks: 2
Power: 14.2KW (Three Phase)
Weight: 410KG
Warranty: 1 Year Parts and Labour
Price with stand:
£POA
+ VAT
Price with proover:
£POA
+ VAT
Lease:
£POA
+ VAT per week (Estimated)
Find out more about leasing
Moretti Forni Amalfi A2/S A Spec Sheet
Moretti Forni Amalfi A2/S B - Double Deck Pizza Oven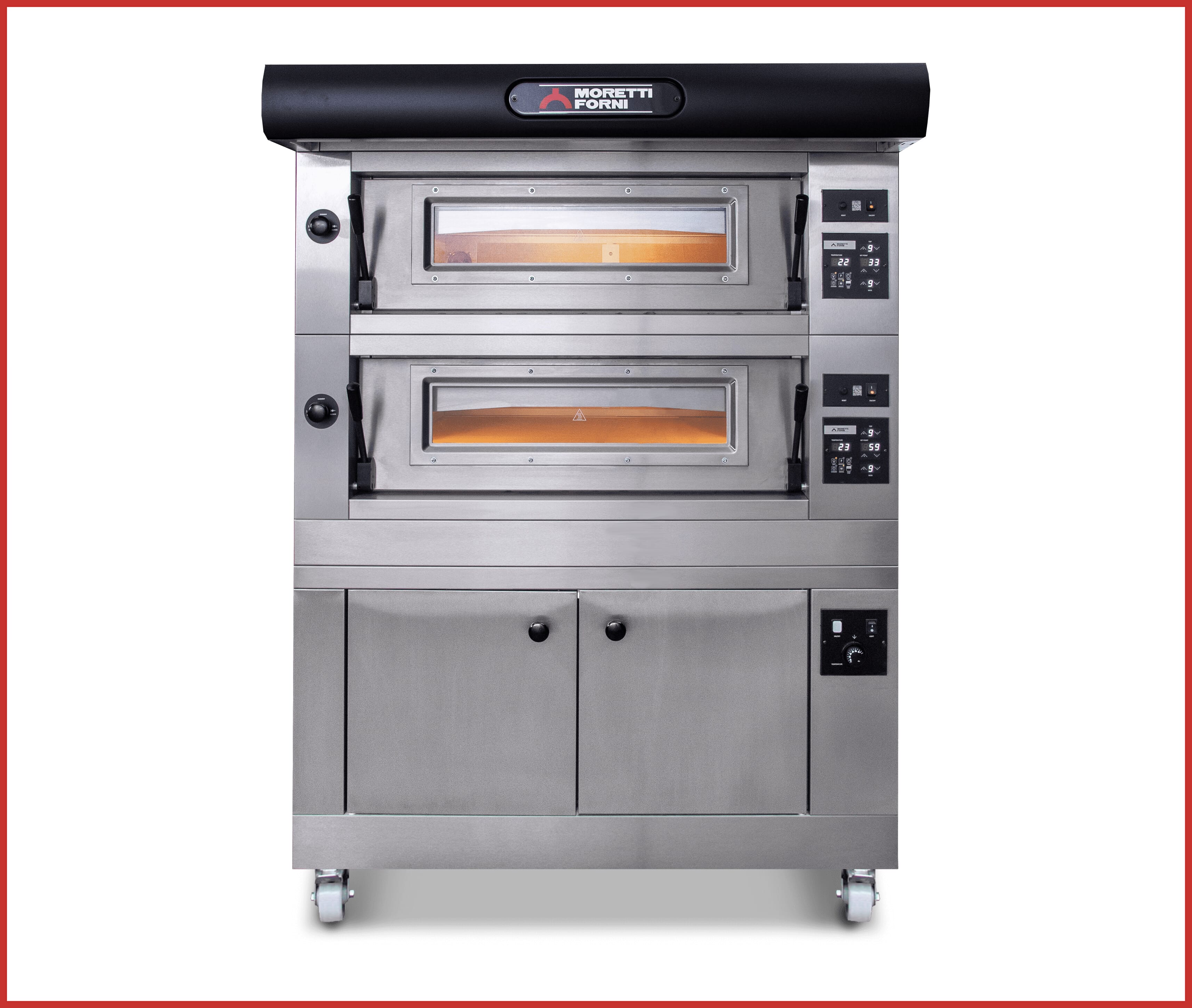 Dimensions:-
External: 1320mm W x 1351mm D x 1950mm H
Internal: 950mm W x 735mm D x 180mm H
Capacity: 12 x 12" pizzas
Decks: 2
Power: 14.2KW (Three Phase)
Weight: 410KG
Warranty: 1 Year Parts and Labour
Price with stand:
£POA
+ VAT
Price with proover:
£POA
+ VAT
Lease:
£POA
+ VAT per week (Estimated)
Find out more about leasing
Moretti Forni Amalfi A2/S B Spec Sheet
Moretti Forni Amalfi A2/S C - Double Deck Pizza Oven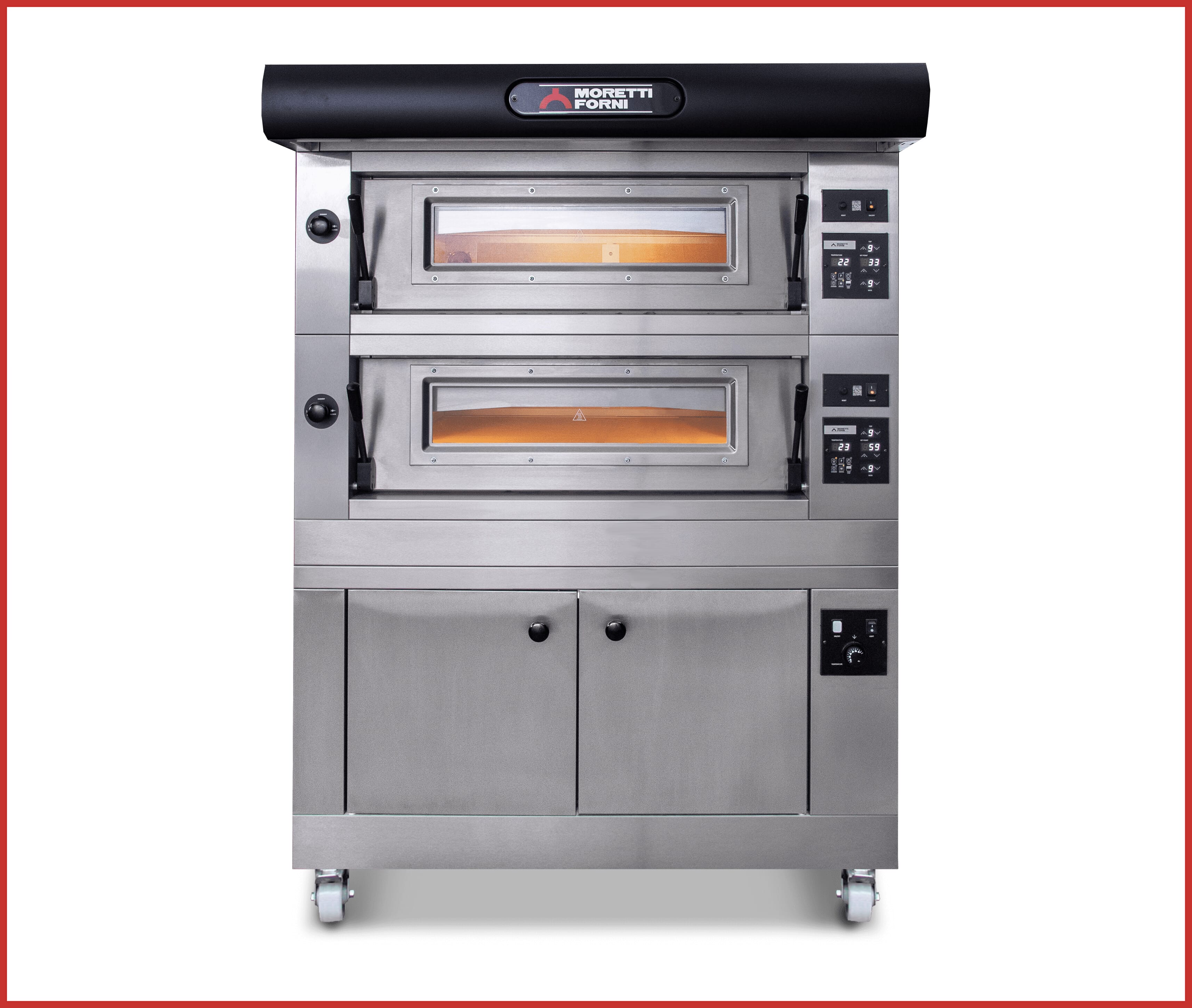 Dimensions:-
External: 1320mm W x 1651mm D x 1950mm H
Internal: 950mm W x 1040mm D x 180mm H
Capacity: 18 x 12" pizzas
Decks: 2
Power: 19.2KW (Three Phase)
Weight: 493KG
Warranty: 1 Year Parts and Labour
Price with stand:
£POA
+ VAT
Price with proover:
£POA
+ VAT
Lease:
£POA
+ VAT per week (Estimated)
Find out more about leasing
Moretti Forni Amalfi A2/S C Spec Sheet
Moretti Forni Amalfi A2/S D - Double Deck Pizza Oven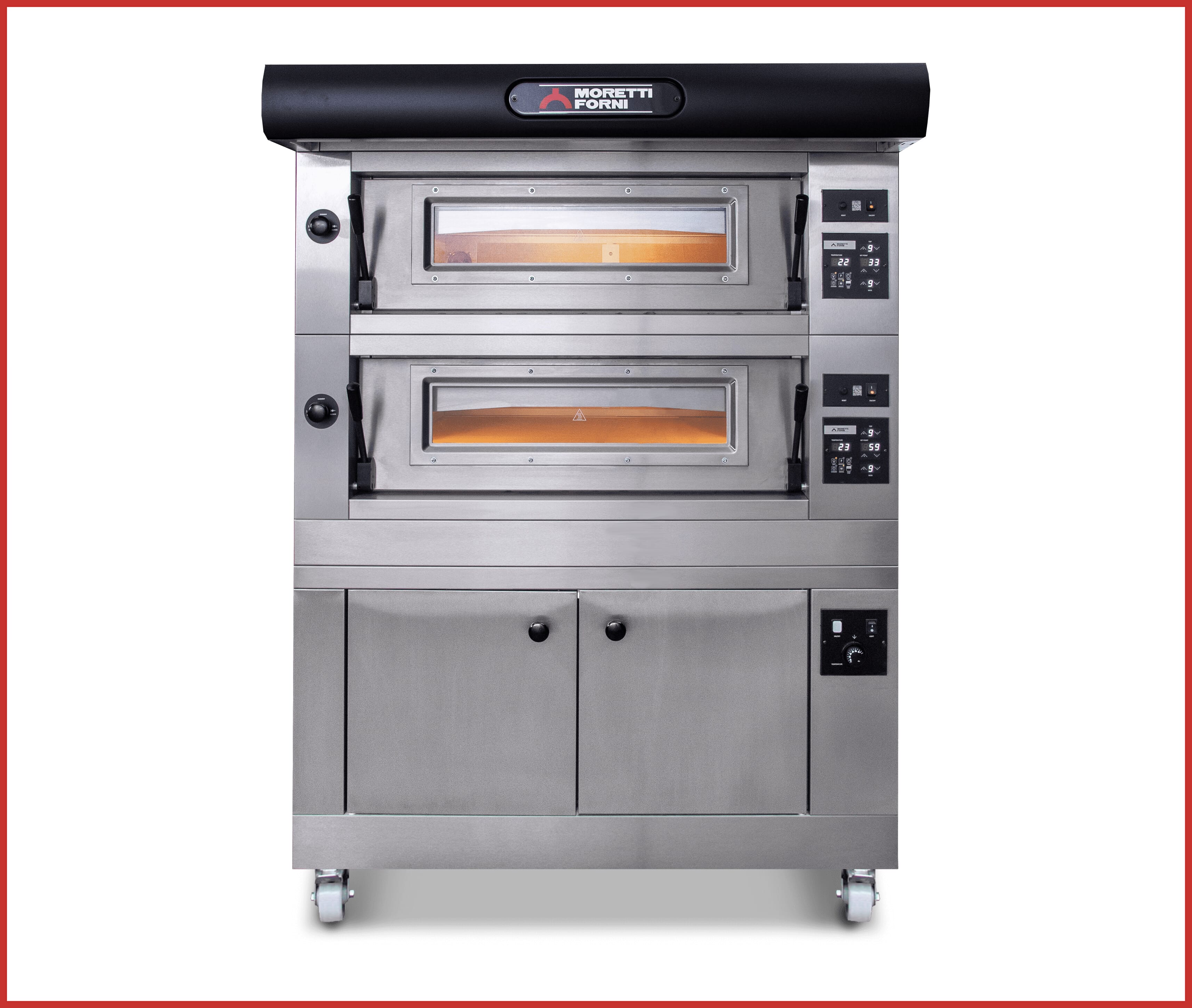 Dimensions:-
External: 1520mm W x 1732mm D x 1950mm H
Internal: 1150mm W x 1115mm D x 180mm H
Capacity: 24 x 12" pizzas
Decks: 2
Power: 25.2KW (Three Phase)
Weight: 606KG
Warranty: 1 Year Parts and Labour
Price with stand:
£POA
+ VAT
Price with proover:
£POA
+ VAT
Lease:
£POA
+ VAT per week (Estimated)
Find out more about leasing
Moretti Forni Amalfi A2/S D Spec Sheet
Moretti Forni Amalfi A3/S A - Triple Deck Pizza Oven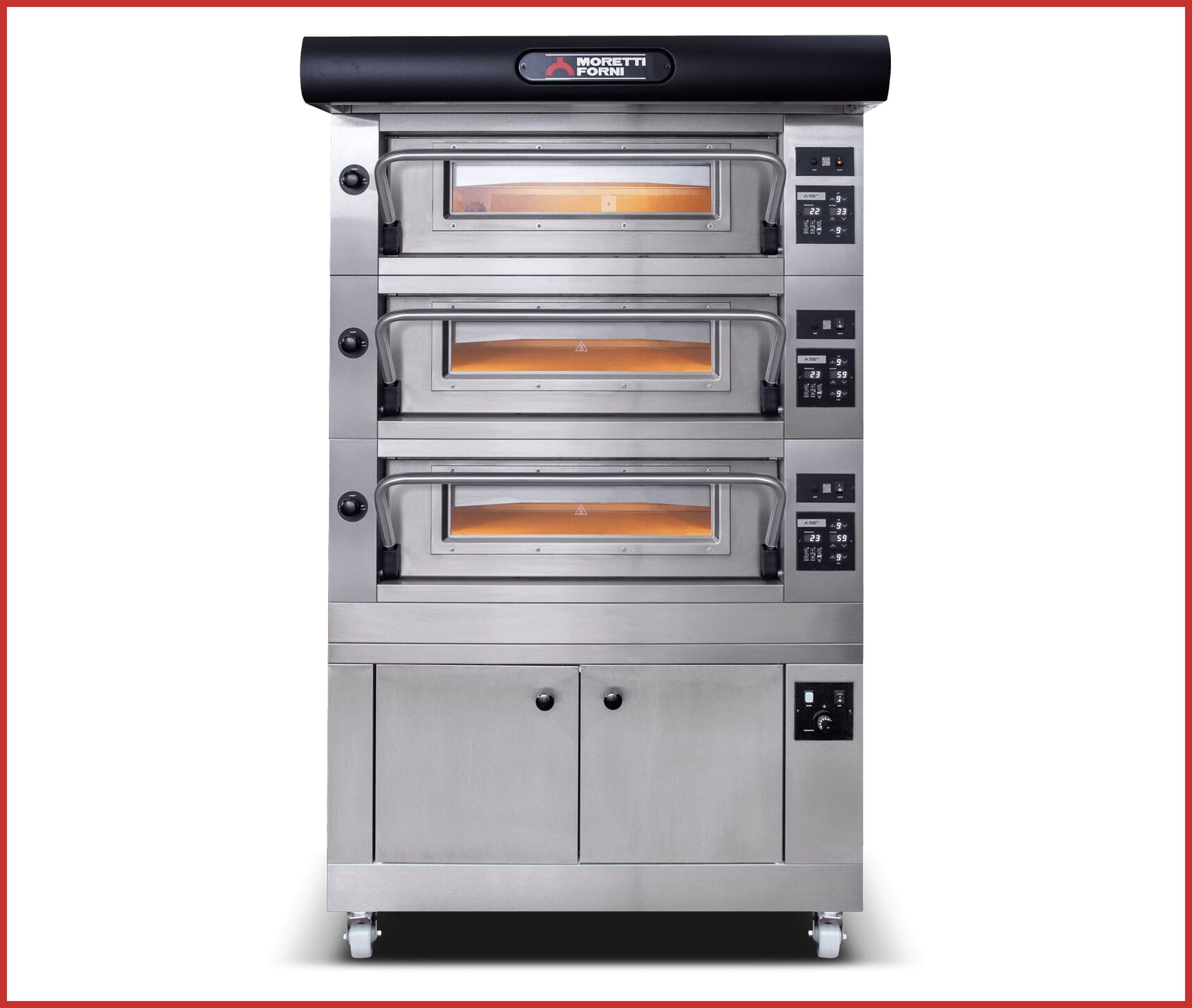 Dimensions:-
External: 1020mm W x 1651mm D x 2150mm H
Internal: 650mm W x 1035mm D x 180mm H
Capacity: 18 x 12" pizzas
Decks: 3
Power: 21.3KW (Three Phase)
Weight: 575KG
Warranty: 1 Year Parts and Labour
Price with stand:
£POA
+ VAT
Lease:
£POA
+ VAT per week (Estimated)
Find out more about leasing
Moretti Forni Amalfi A3/S A Spec Sheet
Moretti Forni Amalfi A3/S B - Triple Deck Pizza Oven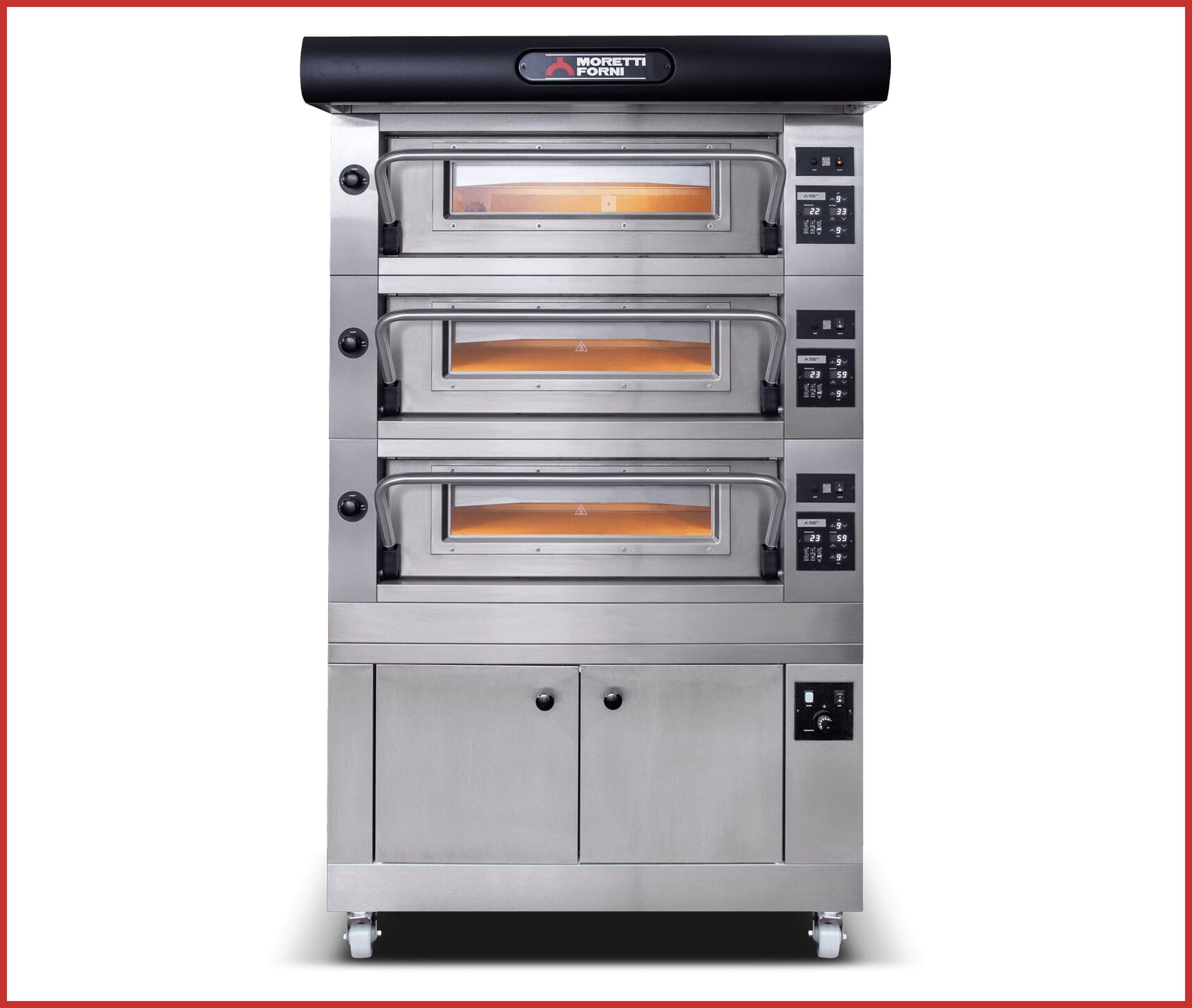 Dimensions:-
External: 1320mm W x 1351mm D x 2150mm H
Internal: 950mm W x 735mm D x 180mm H
Capacity: 18 x 12" pizzas
Decks: 3
Power: 21.3KW (Three Phase)
Weight: 575KG
Warranty: 1 Year Parts and Labour
Price with stand:
£POA
+ VAT
Lease:
£POA
+ VAT per week (Estimated)
Find out more about leasing
Moretti Forni Amalfi A3/S B Spec Sheet
Moretti Forni Amalfi A3/S C - Triple Deck Pizza Oven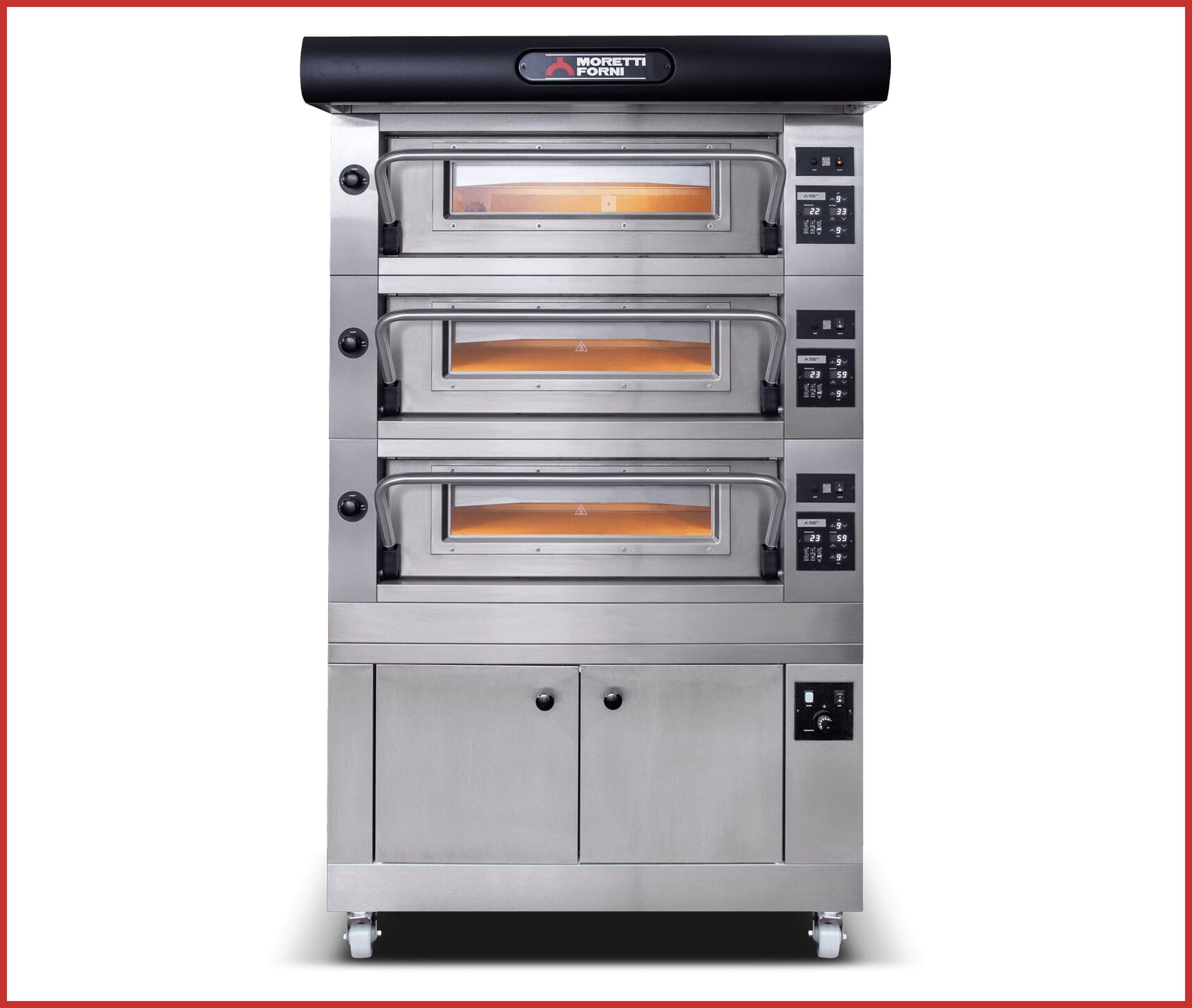 Dimensions:-
External: 1320mm W x 1651mm D x 2150mm H
Internal: 950mm W x 1035mm D x 180mm H
Capacity: 27 x 12" pizzas
Decks: 3
Power: 28.8KW (Three Phase)
Weight: 693KG
Warranty: 1 Year Parts and Labour
Price with stand:
£POA
+ VAT
Lease:
£POA
+ VAT per week (Estimated)
Find out more about leasing
Moretti Forni Amalfi A3/S C Spec Sheet
Moretti Forni Amalfi A3/S D - Triple Deck Pizza Oven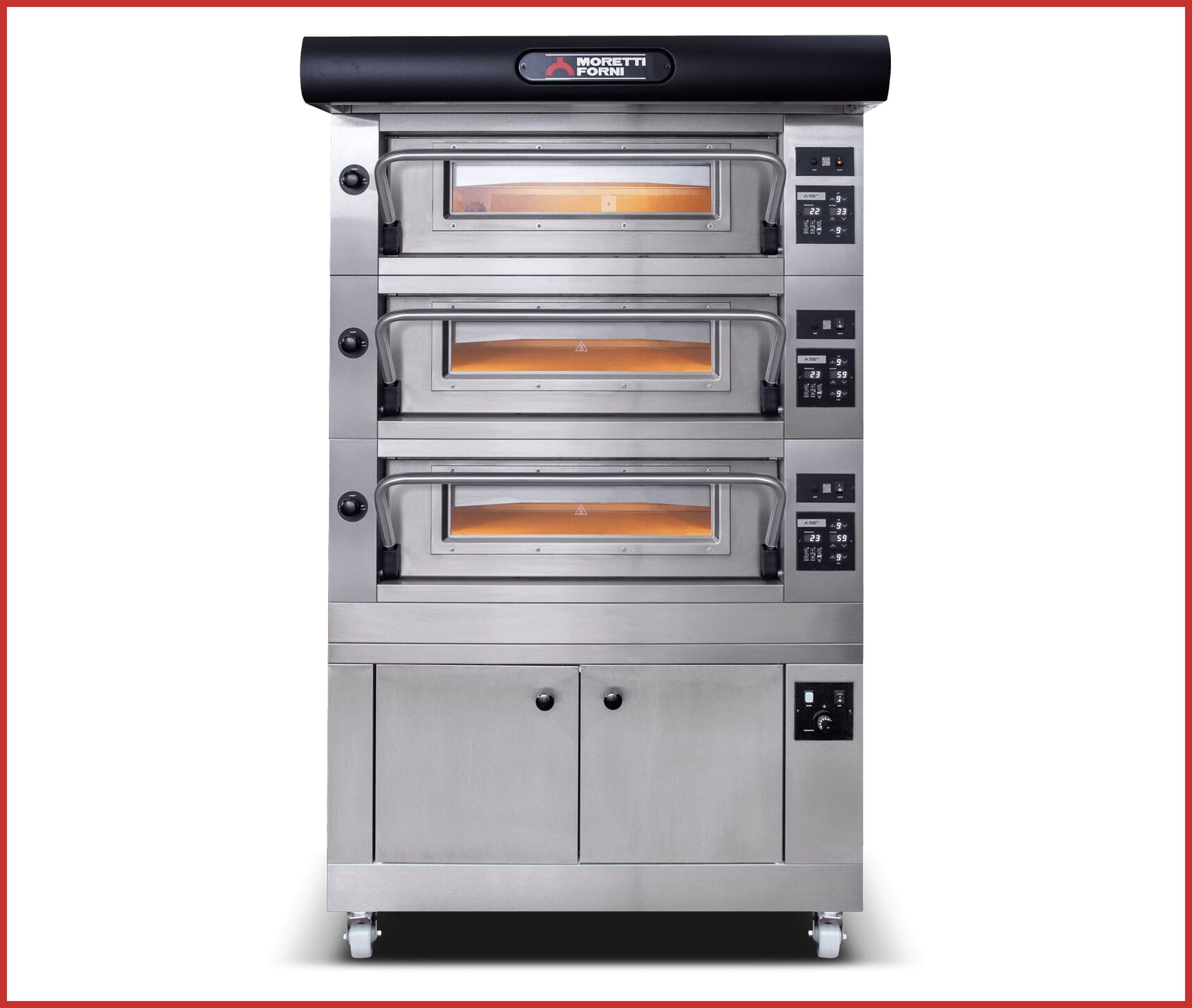 Dimensions:-
External: 1520mm W x 1732mm D x 2150mm H
Internal: 1150mm W x 1115mm D x 180mm H
Capacity: 36 x 12" pizzas
Decks: 3
Power: 37.8KW (Three Phase)
Weight: 858KG
Warranty: 1 Year Parts and Labour
Price with stand:
£POA
+ VAT
Lease:
£POA
+ VAT per week (Estimated)
Find out more about leasing
Moretti Forni Amalfi A3/S D Spec Sheet